Timothy Walsworth
LOAN OFFICER
NMLS#
1443823
Branch Address
7950 E. Acoma Drive, Ste 201, Scottsdale, AZ 85260
Email
twalsworth@swdmtg.com
Phone
Cell: (720) 810-1779
Office: (480) 385-1406
Social
In 1994 I began real estate investing in the Midwest. In 2004 my wife, three children and I moved to Colorado to live in a place we love that delivers a wonderful quality of life and fulfills our passions for cycling, skiing, motorcycling and our love of the outdoors and 300 plus days of sunshine.
In Colorado we continued to expand our Real Estate Investments over the last ten years to over fifty units. Southwest Direct Mortgage and their people were a vital part of our personal home and investment property growth over the years. Working with the team at Southwest Direct Mortgage lets me help others buy their first home, build their own Real Estate investment portfolio and help others maximize their own personal rate of return. Helping others fulfill their dream of home ownership or building wealth via Real Estate echoes my own passion and experience for the advantages of real estate.
Helping others fulfill their dream of home ownership or building wealth echoes my own passion and experience for the advantages of real estate.
"
My personal and financial situations are  somewhat complicated and when the owner accepted my offer but insisted we close in less than 30 days, Tim had his work cut out for him.  He rose to the occasion and we closed without a hitch and without me being in town.  Tim was always one step ahead, he was  available and a wealth of knowledge. I appreciate him very much!
Renee Z
Colorado Springs, CO
"
Tim is the most capable broker I have had the pleasure of working with in my 21 years as a real estate investor.  Not only does he secure the best rate possible, he offers sage advice every step of the refinance process.  Tim is now and will be my ""go-to"" guy to finance all my Colorado investments.  If I could,  I would clone Tim and internationally deploy him to finance all my other global investments.
Adam M
Manitou Springs, CO
"
Tim and Mike bent over backwards and then some, to help me procure my home loan in record time after another company dropped the ball. The communication was great and they let me know what I needed, when I needed it in a very timely manner. They are great to work with and I highly recommend their services! Thank You again, you guys are the best!
"
This our third time having Tim help us secure a loan, and once again he exceeded our expectations. He's always been able to get us exactly what we are looking for, and goes above and beyond to offer different options taking the time to explain the differences and benefits. This third experience has just solidified why we'll continue to use Tim again and again!
"
Tim takes the time to make a connection with you to really meet your needs and give you options that will be beneficial for your situation. He is very specific and clear with the options he presents. I couldn't be anymore happy with how things went with our refinance. I will use/refer Tim to anyone I know who is trying to sell, buy or refi their homes.
Monte G
Colorado Springs, CO
"
Outstanding service. Super fast VA closing!
Christine Callender
Realtor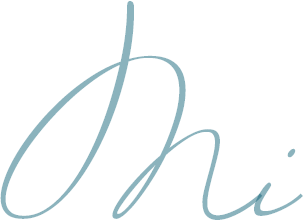 Mortgage Programs Explained
There is no one-size-fits-all when it comes to mortgage lending. MiMutual has numerous loan options to fit every budget and situation. At MiMutual Mortgage, you can expect a one-on-one consultation to determine the right loan program for your unique situation.
A Conventional loan is a mortgage not guaranteed by the government. However, most conventional loans will follow the guidelines established by Fannie Mae (FNMA) and Freddie Mac (FHLMC). This type of loan is good for borrowers with a favorable credit score and allows more flexibility in loan terms and higher loan limits.
Unlike FHA, VA or RD loans, conventional loans do not require private mortgage insurance (PMI) unless the borrower has less than 20% down. 20% down however, is not a requirement and some conventional loans allow as little as 3% down! Once the loan reaches 20% equity, PMI can be canceled.
In addition to standard conventional loan programs, MiMutual Mortgage also offers the following niche conventional loan programs:
Fannie Mae HomeReady
Freddie Mac Home Possible
Freddie Mac HomeOne
Freddie Mac Refi Possible
Government loans are backed by the federal government. The loan is funded or originated by the mortgage company, but has a guarantee from either the Federal Housing Administration (FHA), USDA Rural Development (RD), or US Dept of Veterans Affairs (VA).
Government loans open the door for borrowers that have little to no money saved for a down payment, a challenging credit history or have lower credit scores. Government loans offer easier qualifying requirements and are widely used in the industry.
Government-insured loans can be used for purchase, renovation (through the FHA 203(k) loan), or refinance transactions.
Government loan programs include:
Federal Housing Administration (FHA)
USDA Rural Development (RD)
Veterans Affairs (VA)
The Federal Housing Finance Agency (FHFA) sets a limit on the dollar amount a conventional loan must conform to. Any loans beyond this limit are known as a Jumbo loan. With a Jumbo Loan from MiMutual, you can expand your options and find your dream home that will meet your needs now and in the future.
MiMutual Mortgage offers a number of Jumbo Mortgage Programs to fit a variety of situations. These include Purchase loans, Asset-Qualifier, Rate and Term and Cash-Out Refinance loans.
Highlights include:
As little as 10% down
Loan amounts up to $4 Million
Primary residence, second homes, and investment properties are eligible
Don't have much saved for a down payment?
We can help with that!
Down Payment Assistance (DPA) can:
Reduce out of packet cash to close
Put cash savings to work by improving the home and growing equity
Free up cash to pay down student loan debt or other bills
Save cash to start investing for the future
MiMutual Mortgage offers a number of down payment assistance programs including:
Chenoa Fund DPA for FHA financing
The National DPA for Conventional financing
State Housing Finance Authority DPA and MCC
MiMutual Mortgage is a Renovation Loan specialist. We were even featured on the Lifetime Network "Designing Spaces" home design television show! With a Renovation loan, you can bundle the cost of purchasing or refinancing with the cost of renovation into one single loan!
MiMutual Mortgage offers the FHA 203k  and Conventional HomeStyle renovation loans. These allow for the same qualifying factors as a traditional FHA or Conventional loan with the ability to lend up to the estimated after-improved value of the home!
Eligible renovations include:
Small repairs with a minimum renovation cost of $5,000
Kitchen remodels including appliances
New roof
Additions
New flooring
Installation of an in-ground pool
Still not finding what you are looking for?
MiMutual Mortgage has a number of unique loan programs including:
Qualifying on assets without income
Real Estate Investor programs including DSCR
Self-Employed financing options
Bank statement qualifying
You are about to begin the mortgage loan application
Applying on the MiMutual Mortgage Online Loan Application is quick, easy, and secure! The loan application will take about 25 minutes to complete.
Once your application is submitted, you can log back into the MiMutual Mortgage Online Loan Application to securely upload requested documents, view your loan status, and communicate with your mortgage team.
If you have questions, reach out to your MiMutual Mortgage Loan Officer.
Your guided mortgage journey starts here!
Start Application