Ron Hugo
Branch Manager
NMLS#
261913
Branch Address
5711 Montevideo Lane, Abrams, WI 54101
Email
rhugo@mimutual.com
Phone
Cell: 920-655-2888
Office: 920-644-5541
Social
I have been in lending for many years going back to the late 80's when I was in the Auto industry where I helped the local Lincoln Dealer develop a Finance and Insurance department.  I went into the Mortgage Industry in the late 1990s starting as an MLO and then quickly becoming Sales Manager and then General Manger of a local Broker company with 5 branches throughout Eastern Wisconsin and eventually partnering with one of the owners of that company and we opened our own mortgage broker company.  After the mortgage shake up we closed our business and I went into retail and managed the mortgage division of a Wisconsin CU and their 19 branches.  I was offered a Regional Position with a National Mortgage Bank and worked with them for nearly 5 years when they began to explore going out of the retail mortgage business so I left there and I and a number of my team have now, since March 2019,  joined the MI Mutual Team where we are looking forward to a full career and eventual retirement from.
On a personal note I have been married for 38 years since 6/20/1981 to my wonderful wife Wanda and we have 3 awesome daughters, all adults now, Tiffany, Casey and Sami Jo, all of whom are married and my oldest, Tiffany and her husband, have blessed us with the greatest of gifts, two precious grandsons.
For hobbies I like to hunt around the globe and have joined a very elite club by harvesting the Dangerous 7 of Africa in 2002.  Although I have no sons of my own, my daughters and son in laws all enjoy this hobby with me as does my wife.  We recently took a family Safari to South Africa for 18 days where we experienced one of the most unforgettable family bonding times one could ask for and I am sure my family will remember and talk about this for years after my wife and I are gone.
"
Ron went the extra mile all throughout the process. Would highly recommend him to anyone with mortgage needs.
"
Everything was great highly recommend Ron!
"
Ron was very friendly and knowledgeable, everything went smooth and fast.
"
Ron was accessible and easy to explain details of a complicated transaction.  When a snag appeared, Ron was honest and straight forward and explained options.  He communicated with the buyer and came to resolve which resulted in a successful closing.  This was a co-broke sale for me.  I  was the listing agent.  The best for last:  Ron suggested we extent the closing date , with the promise if all came together it would close earlier and it did. First time ever it closed 3 days earlier. Happy!
Linda Freudenthal
Realtor
"
In the 27 years of home ownership I've been with several mortgage lenders including Countrywide,
M&I Bank, Bank of America, etc. and in all those years I have never sat across a desk from, shook hands with or looked in the eye any lender from any company.  So with this mortgage everything changed. Ron was always a positive, can-do type of person who knew his business well and was thorough, patient and neighborly. We shook hands and looked each other in the eye and the deal was eventually Done!!
"
Ron was excellent and patient with my first home buying experience. He met me at closing and helped me understand exactly what I was signing. I can't thank him enough!
"
Ron was very understanding of our situation and was able to find a path forward that fit exactly what we needed. His knowledge and experience played a huge role for our family. Not just that but he was a pleasure to work with – accessible, responsive, and a joy to work with. I'd definitely recommend Ron!
"
Ron was very courteous and pleasant to work with throughout the entire home buying process. He is very knowledgeable in his field of expertise.
"
In tune to my busy schedule and how to get a hold of me. Also made sure I was educated on every aspect of the process and made the right decision for my family. Would definitely recommend!
"
Ron was determined, insightful, respectful and all around amazing with information. He was there to answer any questions we had and was always truthful and responsive. I took the time to make sure we understood the information given to us.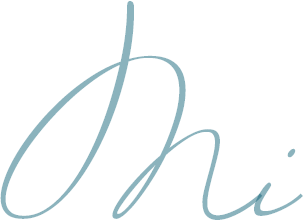 Mortgage Programs Explained
There is no one-size-fits-all when it comes to mortgage lending. MiMutual has numerous loan options to fit every budget and situation. At MiMutual Mortgage, you can expect a one-on-one consultation to determine the right loan program for your unique situation.
A Conventional loan is a mortgage not guaranteed by the government. However, most conventional loans will follow the guidelines established by Fannie Mae (FNMA) and Freddie Mac (FHLMC). This type of loan is good for borrowers with a favorable credit score and allows more flexibility in loan terms and higher loan limits.
Unlike FHA, VA or RD loans, conventional loans do not require private mortgage insurance (PMI) unless the borrower has less than 20% down. 20% down however, is not a requirement and some conventional loans allow as little as 3% down! Once the loan reaches 20% equity, PMI can be canceled.
In addition to standard conventional loan programs, MiMutual Mortgage also offers the following niche conventional loan programs:
Fannie Mae HomeReady
Freddie Mac Home Possible
Freddie Mac HomeOne
Freddie Mac Refi Possible
Government loans are backed by the federal government. The loan is funded or originated by the mortgage company, but has a guarantee from either the Federal Housing Administration (FHA), USDA Rural Development (RD), or US Dept of Veterans Affairs (VA).
Government loans open the door for borrowers that have little to no money saved for a down payment, a challenging credit history or have lower credit scores. Government loans offer easier qualifying requirements and are widely used in the industry.
Government-insured loans can be used for purchase, renovation (through the FHA 203(k) loan), or refinance transactions.
Government loan programs include:
Federal Housing Administration (FHA)
USDA Rural Development (RD)
Veterans Affairs (VA)
The Federal Housing Finance Agency (FHFA) sets a limit on the dollar amount a conventional loan must conform to. Any loans beyond this limit are known as a Jumbo loan. With a Jumbo Loan from MiMutual, you can expand your options and find your dream home that will meet your needs now and in the future.
MiMutual Mortgage offers a number of Jumbo Mortgage Programs to fit a variety of situations. These include Purchase loans, Asset-Qualifier, Rate and Term and Cash-Out Refinance loans.
Highlights include:
As little as 10% down
Loan amounts up to $4 Million
Primary residence, second homes, and investment properties are eligible
Don't have much saved for a down payment?
We can help with that!
Down Payment Assistance (DPA) can:
Reduce out of packet cash to close
Put cash savings to work by improving the home and growing equity
Free up cash to pay down student loan debt or other bills
Save cash to start investing for the future
MiMutual Mortgage offers a number of down payment assistance programs including:
Chenoa Fund DPA for FHA financing
The National DPA for Conventional financing
State Housing Finance Authority DPA and MCC
MiMutual Mortgage is a Renovation Loan specialist. We were even featured on the Lifetime Network "Designing Spaces" home design television show! With a Renovation loan, you can bundle the cost of purchasing or refinancing with the cost of renovation into one single loan!
MiMutual Mortgage offers the FHA 203k  and Conventional HomeStyle renovation loans. These allow for the same qualifying factors as a traditional FHA or Conventional loan with the ability to lend up to the estimated after-improved value of the home!
Eligible renovations include:
Small repairs with a minimum renovation cost of $5,000
Kitchen remodels including appliances
New roof
Additions
New flooring
Instillation of an in-ground pool
Still not finding what you are looking for?
MiMutual Mortgage has a number of unique loan programs including:
Qualifying on assets without income
Real Estate Investor programs including DSCR
Self-Employed financing options
Bank statement qualifying
Awards
MiMutual Mortgage President's Club
2020
Honored to be listed as a President's Club member in 2020. Thank you to my loyal customers and referral partners.
You are about to begin the mortgage loan application
Applying on the MiMutual Mortgage Online Loan Application is quick, easy, and secure! The loan application will take about 25 minutes to complete.
Once your application is submitted, you can log back into the MiMutual Mortgage Online Loan Application to securely upload requested documents, view your loan status, and communicate with your mortgage team.
If you have questions, reach out to your MiMutual Mortgage Loan Officer.
Your guided mortgage journey starts here!
Start Application