Luke Marton
Branch Manager
NMLS#
179915
Branch Address
214 S Broadway St Ste 220, Lake Orion, MI 48362
Email
lmarton@mimutual.com
Phone
Cell: (248) 214-1306
Office: 248-220-5445
Social
As a Mortgage Loan Originator that specializes in many loan types to include Conventional, FHA, VA, & USDA my attention to detail and availability/responsiveness allows for a smooth loan application experience. I am here to serve you and to tailor a loan that meets your needs.
Contact me today to find out how I can help or apply now online.
I am here to serve you and to tailor a loan that meets your needs
"
Luke made the process super simple and was there to help and answer any questions every step of the way. He made my first experience of buying a home as stress free and enjoyable as possible.
Kelly Cobb
Birmingham, MI
"
Luke is always keeping an eye on the market. Contacts me when he thinks there is something better for me.
Christopher Sidor
Novi, MI
"
Luke is one of the best that my family has trusted. Always knowledgeable and quick to respond. I appreciate that these days. It goes along way.
Daniel Graham
Lake Orion, MI
"
This is the 3rd time we've went through Luke. He must be doing something right. The whole process is always smooth and pleasant. Thanks, Luke!
Adam Cohoon
Birmingham, MI
"
Luke has worked with me over a 20 month period of time. The first was when I was contemplating a move after the loss of my husband, then when I actually decided to move, and lastly, on my refinance. Luke was very helpful in explaining all the necessary details of the financial portion of the move. I never felt rushed or that I was asking too many questions. This was extremely valuable to me as his attention gave me the confidence to make good financial decisions.
Kearsten Manoulian
Lake Orion, MI
"
I've competed several transactions with Luke over the years, and he has always been very helpful, professional and knowledgeable. He makes the process very painless and easy to navigate. I would recommend Luke to anyone needing mortgage services without question.
"
Luke was extremely helpful, knowledgeable and timely when assisting with our refinance. We would highly recommend him.
Brian Nielander
Royal Oak, MI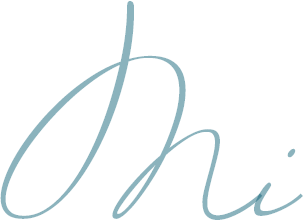 You are about to begin the mortgage loan application
Applying on the MiMutual Mortgage Online Loan Application is quick, easy, and secure! The loan application will take about 25 minutes to complete.
Once your application is submitted, you can log back into the MiMutual Mortgage Online Loan Application to securely upload requested documents, view your loan status, and communicate with your mortgage team.
If you have questions, reach out to your MiMutual Mortgage Loan Officer.
Your guided mortgage journey starts here!
Start Application