Jeremy Baca
Loan Officer
NMLS#
1711714
Branch Address
7770 Jefferson St NE Ste 108, Albuquerque, NM 87109
Email
jbaca@mimutual.com
Phone
Cell: (505) 715-9988
Social
Meet Jeremy Baca, a seasoned professional with over five years of experience in the mortgage industry. Jeremy's journey to becoming a licensed Loan Officer started after he had a bad mortgage experience when buying his own home. Like most first-time homebuyers, Jeremy had many questions and was not familiar with the loan process. Unfortunately, his loan officer was mostly unavailable, not responsive and didn't establish clear communication on what to expect.
During his mortgage process, Jeremy had various people asking for his personal financial information without being told who they were or why they needed what they were asking for. His closing date kept getting pushed back, and on the day of closing, funding wasn't ready – leaving him with a trailer full of his belongings and no new home to put them in! In that moment, Jeremy decided he didn't want other first-home buyers to go through what he did…so he started his new career path in home lending and got licensed in 2018.
Since then, he has helped hundreds of borrowers achieve the dream of homeownership. He is the main point of contact for his clients and ensures they get the attention, care, and top-notch service he did not get during his personal homebuying experience. Jeremy's approach with his clients is that of an educator, guiding his clients through the mortgage process with patience and expertise. He believes in empowering his clients with knowledge, ensuring they understand every step involved in their home financing journey.
Although he is licensed in New Mexico, Texas, Georgia, and Florida, most of Jeremy's clients are in the community he loves and resides – the greater Albuquerque area. Jeremy is experienced with Conventional, FHA, USDA RD, VA home loans and first-time homebuyer programs, like the NM Mortgage Finance Authority (MFA) down payment assistance program and the Chenoa DPA.
Recently, Jeremy has expanded to non-QM loan programs allowing him to help borrowers with financial profiles that don't meet the typical mortgage loan requirements. These include the Bank Statement Loan Program to offer financing for self-employed borrowers, the DSCR loan program for real estate investors looking to expand their portfolio, Jumbo Loans for borrowers needing mortgage loans up to $4 million and the ITIN loan program to help his borrowers that have an Individual Taxpayer Identification Number instead of a Social Security Number.
Beyond his professional life, he finds joy and camaraderie on the soccer field, where he plays year-round and in tournaments on the Albuquerque Adult Soccer League. He also enjoys watching sports and traveling.
With every mortgage transaction, Jeremy Baca exemplifies dedication and reliability. Whether he is guiding a first-time homebuyer, assisting a veteran with a VA loan, or helping a borrower with an atypical financial profile, his commitment to providing exceptional service makes him a trusted partner for all your home financing needs.
I am here to serve you and to tailor a loan that meets your needs.
"
My wife and I are first time home buyers and Jeremy made the entire process seem like a breeze. We were ALWAYS in the know where we were in the process. He was absolutely on point with communication. Jeremy went way above and beyond for us every step of the way. There are not enough words in any language to describe how blown away we were working with him. Jeremy truly is a Titan in this industry.
"
First time purchasing a home and Jeremy made the process easy. Jeremy answered questions anytime of the day that I had, this made the process go smooth. Was a Little unsure of purchasing a house at this time but Jeremy and his team helped us through the process and to get the best rate possible. Would recommend Jeremy to anyone that was looking to purchase a home in the future.
"
Jeremy was so wonderful throughout the whole buying process. I'm a first time buyer, so I probably had a zillion questions, and Jeremy was always so helpful. He would get back to me at all hours of the day, and would walk me through anything I had questions about. I would most definitely recommend him.
"
Jeremy was amazing to work with, he made the loan application and entire process easy and simple to understand. Especially being first time home buyer! He kept us informed and updated through the entire process until the very end and even after! Very polite and respectful and the best around to work with! He worked hard to push and get us in our home as quickly as possible!
"
I am a first time home buyer so the process was unfamiliar and at times overwhelming. Jeremy walked me through the process and kept me informed throughout the entire process. He let me know what to expect at every stage and made sure I understood everything before moving forward. He responded to every message and went out of his way to work with my crazy work hours to make sure the loan was processed in time. If it wasn't for all of his hard work I would not have my dream home. I am beyond grateful for his hard work.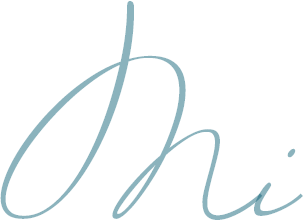 Mortgage Programs Explained
There is no one-size-fits-all when it comes to mortgage lending. MiMutual has numerous loan options to fit every budget and situation. At MiMutual Mortgage, you can expect a one-on-one consultation to determine the right loan program for your unique situation.
A Conventional loan is a mortgage not guaranteed by the government. However, most conventional loans will follow the guidelines established by Fannie Mae (FNMA) and Freddie Mac (FHLMC). This type of loan is good for borrowers with a favorable credit score and allows more flexibility in loan terms and higher loan limits.
Unlike FHA, VA or RD loans, conventional loans do not require private mortgage insurance (PMI) unless the borrower has less than 20% down. 20% down however, is not a requirement and some conventional loans allow as little as 3% down! Once the loan reaches 20% equity, PMI can be canceled.
In addition to standard conventional loan programs, MiMutual Mortgage also offers the following niche conventional loan programs:
Fannie Mae HomeReady
Freddie Mac Home Possible
Freddie Mac HomeOne
Freddie Mac Refi Possible
Government loans are backed by the federal government. The loan is funded or originated by the mortgage company, but has a guarantee from either the Federal Housing Administration (FHA), USDA Rural Development (RD), or US Dept of Veterans Affairs (VA).
Government loans open the door for borrowers that have little to no money saved for a down payment, a challenging credit history or have lower credit scores. Government loans offer easier qualifying requirements and are widely used in the industry.
Government-insured loans can be used for purchase, renovation (through the FHA 203(k) loan), or refinance transactions.
Government loan programs include:
Federal Housing Administration (FHA)
USDA Rural Development (RD)
Veterans Affairs (VA)
The Federal Housing Finance Agency (FHFA) sets a limit on the dollar amount a conventional loan must conform to. Any loans beyond this limit are known as a Jumbo loan. With a Jumbo Loan from MiMutual, you can expand your options and find your dream home that will meet your needs now and in the future.
MiMutual Mortgage offers a number of Jumbo Mortgage Programs to fit a variety of situations. These include Purchase loans, Asset-Qualifier, Rate and Term and Cash-Out Refinance loans.
Highlights include:
As little as 10% down
Loan amounts up to $4 Million
Primary residence, second homes, and investment properties are eligible
The New Mexico Mortgage Finance Authority (MFA) Down Payment Assistance (DPA) programs are designed to support first-time homebuyers and low to moderate-income individuals and families in New Mexico. Recognizing the challenges many face in accumulating funds for a down payment, these initiatives are instrumental in making homeownership more accessible and affordable.
Key Features:
Financial Support: MFA's DPA programs offer financial assistance to eligible homebuyers, helping them cover a portion of their down payment and closing costs. This financial support reduces the initial financial burden of purchasing a home.
Eligibility Criteria: Eligibility criteria typically include income limits, credit score requirements, and the condition that the applicant is a first-time homebuyer or hasn't owned a home in a specified number of years. These criteria are designed to target individuals and families who need assistance the most.
Educational Resources: MFA provides homebuyer education and counseling services to help applicants understand the responsibilities of homeownership. These resources empower buyers with the knowledge they need to make informed decisions.
Partnerships with Lenders: MFA collaborates with approved lenders who facilitate the application process and guide homebuyers through the steps to obtain DPA. These partnerships ensure a smooth and supportive experience for applicants.
Repayment Terms: Depending on the specific DPA program, the assistance provided might be structured as a forgivable loan, meaning that the debt is gradually forgiven over time as long as the homeowner continues to meet certain criteria, such as residing in the home as their primary residence.
Positive Community Impact: By assisting individuals and families in achieving homeownership, these programs contribute to stable communities and neighborhood revitalization. Homeownership fosters a sense of pride and investment in local communities.
The New Mexico Mortgage Finance Authority's Down Payment Assistance programs play a crucial role in making homeownership attainable for many residents who might otherwise struggle to secure housing. By providing financial assistance, educational resources, and ongoing support, these programs empower individuals and families to build a better future for themselves and their communities.
Don't have much saved for a down payment?
We can help with that!
Down Payment Assistance (DPA) can:
Reduce out of packet cash to close
Put cash savings to work by improving the home and growing equity
Free up cash to pay down student loan debt or other bills
Save cash to start investing for the future
MiMutual Mortgage offers a number of down payment assistance programs including:
Chenoa Fund DPA for FHA financing
The National DPA for Conventional financing
State Housing Finance Authority DPA and MCC
MiMutual Mortgage is a Renovation Loan specialist. We were even featured on the Lifetime Network "Designing Spaces" home design television show! With a Renovation loan, you can bundle the cost of purchasing or refinancing with the cost of renovation into one single loan!
MiMutual Mortgage offers the FHA 203k  and Conventional HomeStyle renovation loans. These allow for the same qualifying factors as a traditional FHA or Conventional loan with the ability to lend up to the estimated after-improved value of the home!
Eligible renovations include:
Small repairs with a minimum renovation cost of $5,000
Kitchen remodels including appliances
New roof
Additions
New flooring
Instillation of an in-ground pool
Still not finding what you are looking for?
MiMutual Mortgage has a number of unique loan programs including:
Qualifying on assets without income
Real Estate Investor programs including DSCR
Self-Employed financing options
Bank statement qualifying
You are about to begin the mortgage loan application
Applying on the MiMutual Mortgage Online Loan Application is quick, easy, and secure! The loan application will take about 25 minutes to complete.
Once your application is submitted, you can log back into the MiMutual Mortgage Online Loan Application to securely upload requested documents, view your loan status, and communicate with your mortgage team.
If you have questions, reach out to your MiMutual Mortgage Loan Officer.
Your guided mortgage journey starts here!
Start Application