Christopher Dennison
Loan Officer
NMLS#
850828
Branch Address
4595 Broadmoor Ave SE, Ste 100, Grand Rapids, MI 49512
Email
cdennison@mimutual.com
Phone
Cell: 616-802-8389
Social
Two office locations to better serve my clients!
MiMutual Mortgage – Port Huron, MI
911 Military Street Port Huron, MI 48060
MiMutual Mortgage – Grand Rapids, MI
4595 Broadmoor Ave SE Grand Rapids, MI 49512
Chris Dennison has been a Loan Officer for over a decade. He previously worked in the auto industry, but in 2012, when he was buying his own home, Chris had such a great experience with the Loan Officer that he reached out to him about possibly working together. Soon after, Chris started working for the Loan Officer as an assistant. It wasn't long before Chris got licensed himself. Today, as a Senior Loan Officer, Chris not only originates loans, but also helps educate and empower his clients.
Licensed in South Carolina and Michigan, the bulk of his clients are in West Michigan and St Clair County. Over the last 10 years, Chris has worked with all types of borrowers, but especially enjoys working with first time homebuyers. He loves being a part of the excitement that comes with finally being able to own a home, especially when the client never thought it was possible.
He is knowledgeable of a wide variety of loan programs and products but has extensive experience with HomeReady, HomePossible, and Down Payment Assistance (DPA) programs. These include the Michigan based programs like City of Port Huron Urban Pioneer Program (UPP), Homes for Heroes and Michigan State Housing Development Authority (MSHDA) DPA. In South Carolina, he helps renters become homeowners through the various South Carolina Housing Authority programs, such as the mortgage tax credit (MCC), Palmetto Advantage and Palmetto Heroes.
Chris has a down to earth, relaxed style and takes the time to get to know his clients. Even when the mortgage industry has had its challenges, Chris has always loved his job because of the opportunity to connect with his clients and realtor partners. People matter to Chris, and this has earned him hundreds of positive reviews and repeat business.
When he's not working, Chris enjoys hanging out with his kids, being outdoors and running.  He ran the Boston inaugural 5k and more recently, the Riverbank 25K in Grand Rapids, where he resides.  A current member of the Blue Water Area Chamber of Commerce and the Grand Rapids Association of Realtors (GRAR), Chris stays engaged in the communities he serves.
Whether you are a first-time homebuyer, a seasoned investor, or ready to take advantage of the equity in your home, Chris can find the loan that makes sense for your unique situation.
 If you are looking for a Loan Officer that is responsive, knowledgeable and has your best interest in mind, Call Chris!
I coach and educate my clients, so they can make the best-informed decision when choosing a loan program.
"
I'm not sure we'll ever have a closing process go as smoothly and quickly as we did with Chris Dennison and his team! Our just over two-week closing process happened because of his expertise and having his stuff together. He had GREAT communication with us throughout the process. We were never left wondering what stage our loan was in or what they needed from us. He gave a personal touch to go with our offers to help give us a small edge in this market as well. Chris is very professional, very personable, and very cool. He was patient with us and answered any questions we had. My confidence in Chris and his team is a 10! Thanks, Chris!
"
Chris was very dependable and transparent through the entire lending process. I originally started with another Mortgage Company who Pre-Approved me for one amount and made no efforts to see how I could take care of some debt in order to increase my buying power. I was referred to Chris by my Realtor. Upon reaching out to him he responded quickly and was very thorough. He was able to come up with a plan for me to help me pay off some outstanding debt and with doing so afforded me an extra $15,000 on my loan. Any time I needed him to answer questions or clarify something he was always just a phone call or text away no matter the hour. 10/10 Highly recommend.
Kayla B
Comstock Northwest, MI
"
I had a great experience with Chris. He was very helpful and responded to all of my questions in a timely manner. The entire home buying process was easy due to Chris.
"
Outstanding!
Really worked to make sure I was in the best position. When problems came he was able to help fix them sometimes before I even knew there was a problem.
William B
Grand Rapids, MI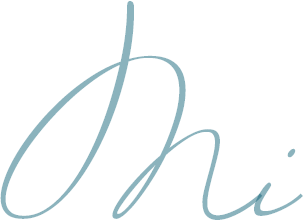 Mortgage Programs Explained
There is no one-size-fits-all when it comes to mortgage lending. MiMutual has numerous loan options to fit every budget and situation. At MiMutual Mortgage, you can expect a one-on-one consultation to determine the right loan program for your unique situation.
A Conventional loan is a mortgage not guaranteed by the government. However, most conventional loans will follow the guidelines established by Fannie Mae (FNMA) and Freddie Mac (FHLMC). This type of loan is good for borrowers with a favorable credit score and allows more flexibility in loan terms and higher loan limits.
Unlike FHA, VA or RD loans, conventional loans do not require private mortgage insurance (PMI) unless the borrower has less than 20% down. 20% down however, is not a requirement and some conventional loans allow as little as 3% down! Once the loan reaches 20% equity, PMI can be canceled.
In addition to standard conventional loan programs, MiMutual Mortgage also offers the following niche conventional loan programs:
Fannie Mae HomeReady
Freddie Mac Home Possible
Freddie Mac HomeOne
Freddie Mac Refi Possible
Government loans are backed by the federal government. The loan is funded or originated by the mortgage company, but has a guarantee from either the Federal Housing Administration (FHA), USDA Rural Development (RD), or US Dept of Veterans Affairs (VA).
Government loans open the door for borrowers that have little to no money saved for a down payment, a challenging credit history or have lower credit scores. Government loans offer easier qualifying requirements and are widely used in the industry.
Government-insured loans can be used for purchase, renovation (through the FHA 203(k) loan), or refinance transactions.
Government loan programs include:
Federal Housing Administration (FHA)
USDA Rural Development (RD)
Veterans Affairs (VA)
The Federal Housing Finance Agency (FHFA) sets a limit on the dollar amount a conventional loan must conform to. Any loans beyond this limit are known as a Jumbo loan. With a Jumbo Loan from MiMutual, you can expand your options and find your dream home that will meet your needs now and in the future.
MiMutual Mortgage offers a number of Jumbo Mortgage Programs to fit a variety of situations. These include Purchase loans, Asset-Qualifier, Rate and Term and Cash-Out Refinance loans.
Highlights include:
As little as 10% down
Loan amounts up to $4 Million
Primary residence, second homes, and investment properties are eligible
Don't have much saved for a down payment?
We can help with that!
Down Payment Assistance (DPA) can:
Reduce out of packet cash to close
Put cash savings to work by improving the home and growing equity
Free up cash to pay down student loan debt or other bills
Save cash to start investing for the future
MiMutual Mortgage offers a number of down payment assistance programs including:
Chenoa Fund DPA for FHA financing
The National DPA for Conventional financing
State Housing Finance Authority DPA and MCC
MiMutual Mortgage is a Renovation Loan specialist. We were even featured on the Lifetime Network "Designing Spaces" home design television show! With a Renovation loan, you can bundle the cost of purchasing or refinancing with the cost of renovation into one single loan!
MiMutual Mortgage offers the FHA 203k  and Conventional HomeStyle renovation loans. These allow for the same qualifying factors as a traditional FHA or Conventional loan with the ability to lend up to the estimated after-improved value of the home!
Eligible renovations include:
Small repairs with a minimum renovation cost of $5,000
Kitchen remodels including appliances
New roof
Additions
New flooring
Installation of an in-ground pool
Still not finding what you are looking for?
MiMutual Mortgage has a number of unique loan programs including:
Qualifying on assets without income
Real Estate Investor programs including DSCR
Self-Employed financing options
Bank statement qualifying
Awards
MiMutual Mortgage President's Club 2022
You are about to begin the mortgage loan application
Applying on the MiMutual Mortgage Online Loan Application is quick, easy, and secure! The loan application will take about 25 minutes to complete.
Once your application is submitted, you can log back into the MiMutual Mortgage Online Loan Application to securely upload requested documents, view your loan status, and communicate with your mortgage team.
If you have questions, reach out to your MiMutual Mortgage Loan Officer.
Your guided mortgage journey starts here!
Start Application