Brooke Benson
Loan Officer
NMLS#
409893
Branch Address
601 West Northwest Highway, Suite 100B Grapevine, TX 76051
Email
bbenson@mimutual.com
Phone
Cell: (210) 861-0303
Social
In 2019, Brooke's marriage ended and she bought a small home. She started thinking about divorce lending since many people – even successful CEOs – may not have been through the homebuying or refinance process alone.
​Prior to joining MiMutual Mortgage as a Divorce Lending Specialist, Brooke had worked for a large national lender for almost 10 years in positions including Private Mortgage Banker, Home Mortgage Associate, and Reverse Mortgage Consultant. "Divorce lending" was not a concept there. She and her colleagues were advised to wait until a divorce was final before offering to help.
​She knows now most divorcing homeowners don't want to wait. Or they can't afford to wait! Once Brooke started assisting divorcing clients, she knew she had found her calling. In 2022, she earned the Certified Divorce Lending Professional (CDLP™) accreditation.
​In addition to mortgage lending, Brooke has worked in her family business (in the hospitality industry) and in the public relations/marketing field. She has written articles for magazines and authored a newspaper column for nine years. She enjoys speaking to family law attorneys, financial planners and Realtors in both English and Spanish.
​A graduate of The University of Texas at Austin (MA) and Vanderbilt University (BA) in Nashville, Tennessee, Brooke has raised five children. She is a native San Antonian and a fifth generation South Texan. In addition to chasing her grown kids around, Brooke likes to read, cook, play tennis and travel. She is the administrator of the Facebook group called "Texas Divorce Support Network" and is an active member of several bar associations, the Divorce Lending Association, ProVisors, Financial Women in Texas, and Collaborative Divorce Texas.
Brooke enjoys speaking to family law attorneys, financial planners and Realtors in both English and Spanish.
"
Thank you for taking the time to answer many of my questions and working with my sister to ensure my first time experience of doing this on my own was great. This was a difficult time and Brooke & Noel were so helpful. Thank you again!
"
Brooke went above and beyond to help. It was very much appreciated.
"
I always felt comfortable asking questions. I felt confident that you would help me accomplish my goals.
Thank you!
"
Very responsive! Brooke answered all my questions in a timely matter with clarity. I would recommend ANYONE at MiMuital!! Thank you for the team that helped me buy my home!
"
Brooke made this process very easy and explained the process in a clear and concise manner. I especially liked her explanation of points.
Jessica H
San Antonio, TX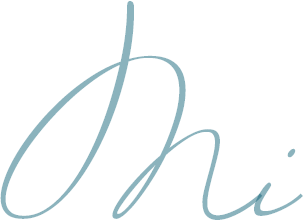 Mortgage Programs Explained
There is no one-size-fits-all when it comes to mortgage lending. MiMutual has numerous loan options to fit every budget and situation. At MiMutual Mortgage, you can expect a one-on-one consultation to determine the right loan program for your unique situation.
A Conventional loan is a mortgage not guaranteed by the government. However, most conventional loans will follow the guidelines established by Fannie Mae (FNMA) and Freddie Mac (FHLMC). This type of loan is good for borrowers with a favorable credit score and allows more flexibility in loan terms and higher loan limits.
Unlike FHA, VA or RD loans, conventional loans do not require private mortgage insurance (PMI) unless the borrower has less than 20% down. 20% down however, is not a requirement and some conventional loans allow as little as 3% down! Once the loan reaches 20% equity, PMI can be canceled.
In addition to standard conventional loan programs, MiMutual Mortgage also offers the following niche conventional loan programs:
Fannie Mae HomeReady
Freddie Mac Home Possible
Freddie Mac HomeOne
Freddie Mac Refi Possible
Government loans are backed by the federal government. The loan is funded or originated by the mortgage company, but has a guarantee from either the Federal Housing Administration (FHA), USDA Rural Development (RD), or US Dept of Veterans Affairs (VA).
Government loans open the door for borrowers that have little to no money saved for a down payment, a challenging credit history or have lower credit scores. Government loans offer easier qualifying requirements and are widely used in the industry.
Government-insured loans can be used for purchase, renovation (through the FHA 203(k) loan), or refinance transactions.
Government loan programs include:
Federal Housing Administration (FHA)
USDA Rural Development (RD)
Veterans Affairs (VA)
The Federal Housing Finance Agency (FHFA) sets a limit on the dollar amount a conventional loan must conform to. Any loans beyond this limit are known as a Jumbo loan. With a Jumbo Loan from MiMutual, you can expand your options and find your dream home that will meet your needs now and in the future.
MiMutual Mortgage offers a number of Jumbo Mortgage Programs to fit a variety of situations. These include Purchase loans, Asset-Qualifier, Rate and Term and Cash-Out Refinance loans.
Highlights include:
As little as 10% down
Loan amounts up to $4 Million
Primary residence, second homes, and investment properties are eligible
Don't have much saved for a down payment?
We can help with that!
Down Payment Assistance (DPA) can:
Reduce out of packet cash to close
Put cash savings to work by improving the home and growing equity
Free up cash to pay down student loan debt or other bills
Save cash to start investing for the future
MiMutual Mortgage offers a number of down payment assistance programs including:
Chenoa Fund DPA for FHA financing
The National DPA for Conventional financing
State Housing Finance Authority DPA and MCC
MiMutual Mortgage is a Renovation Loan specialist. We were even featured on the Lifetime Network "Designing Spaces" home design television show! With a Renovation loan, you can bundle the cost of purchasing or refinancing with the cost of renovation into one single loan!
MiMutual Mortgage offers the FHA 203k  and Conventional HomeStyle renovation loans. These allow for the same qualifying factors as a traditional FHA or Conventional loan with the ability to lend up to the estimated after-improved value of the home!
Eligible renovations include:
Small repairs with a minimum renovation cost of $5,000
Kitchen remodels including appliances
New roof
Additions
New flooring
Installation of an in-ground pool
Still not finding what you are looking for?
MiMutual Mortgage has a number of unique loan programs including:
Qualifying on assets without income
Real Estate Investor programs including DSCR
Self-Employed financing options
Bank statement qualifying
You are about to begin the mortgage loan application
Applying on the MiMutual Mortgage Online Loan Application is quick, easy, and secure! The loan application will take about 25 minutes to complete.
Once your application is submitted, you can log back into the MiMutual Mortgage Online Loan Application to securely upload requested documents, view your loan status, and communicate with your mortgage team.
If you have questions, reach out to your MiMutual Mortgage Loan Officer.
Your guided mortgage journey starts here!
Start Application