Invest for Less: Fannie Mae Reduces Down Payment Requirements for Multi-Family Properties
April Gould, November 14, 2023

Don't miss out on your chance to invest in your future.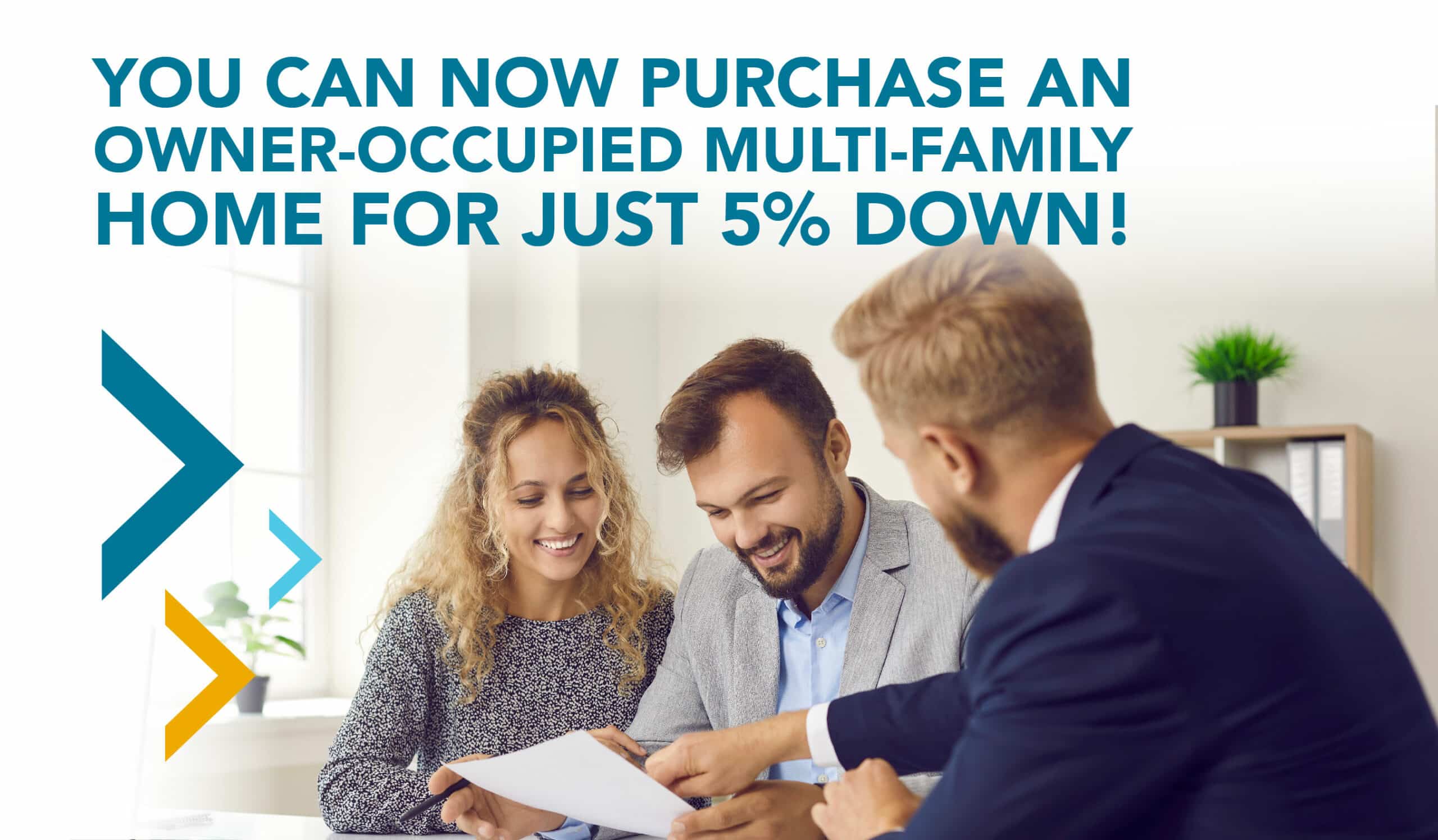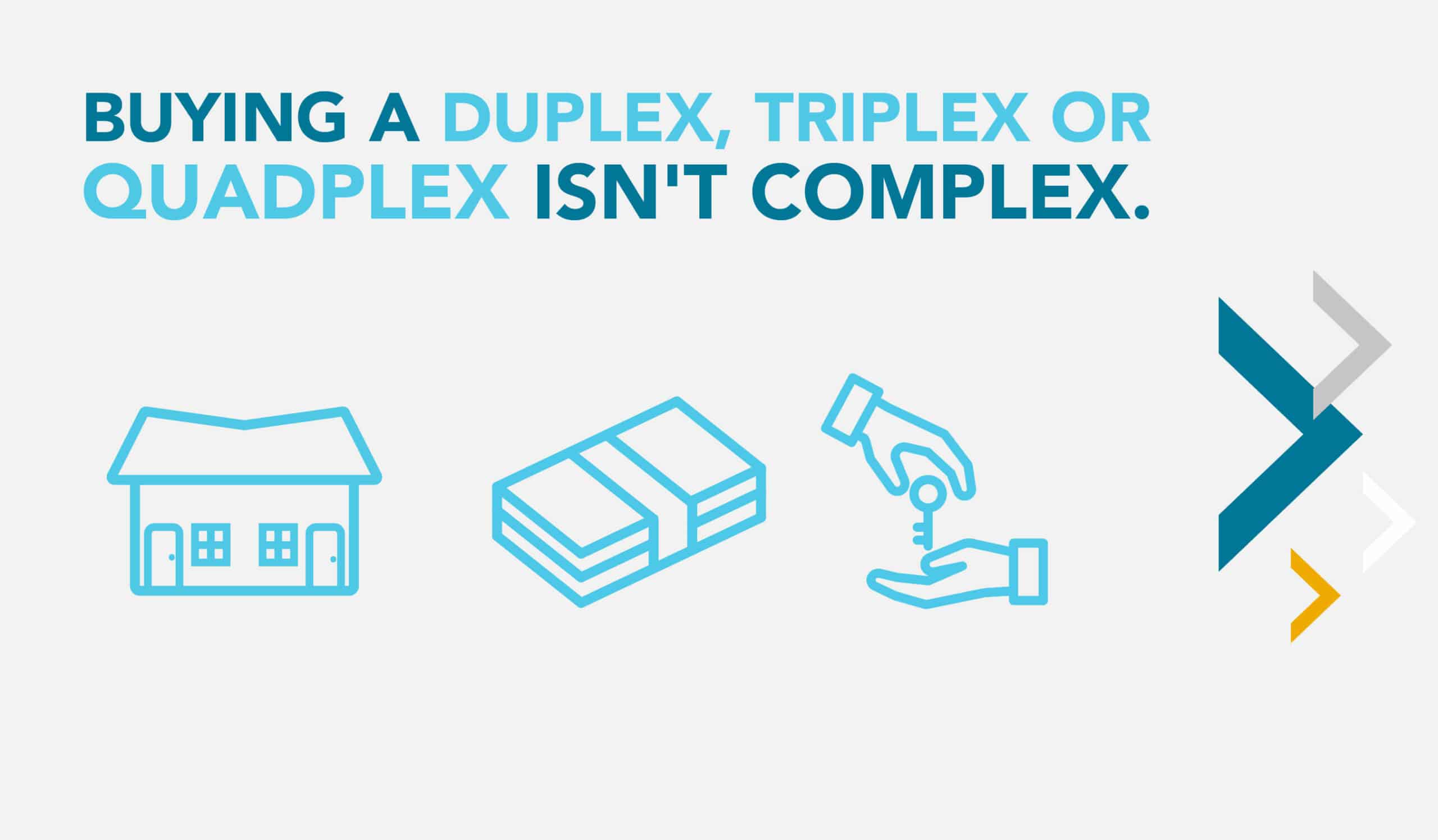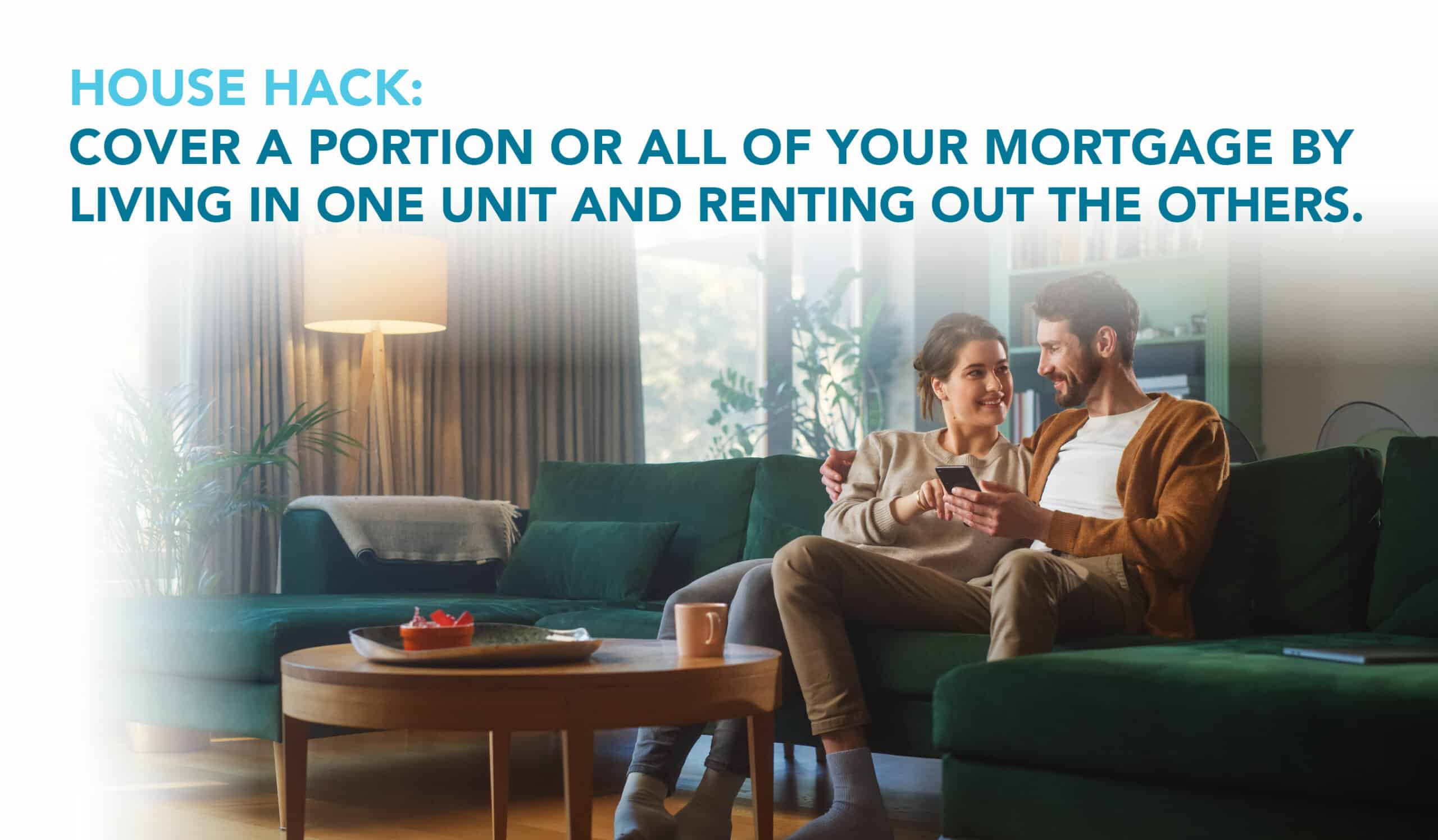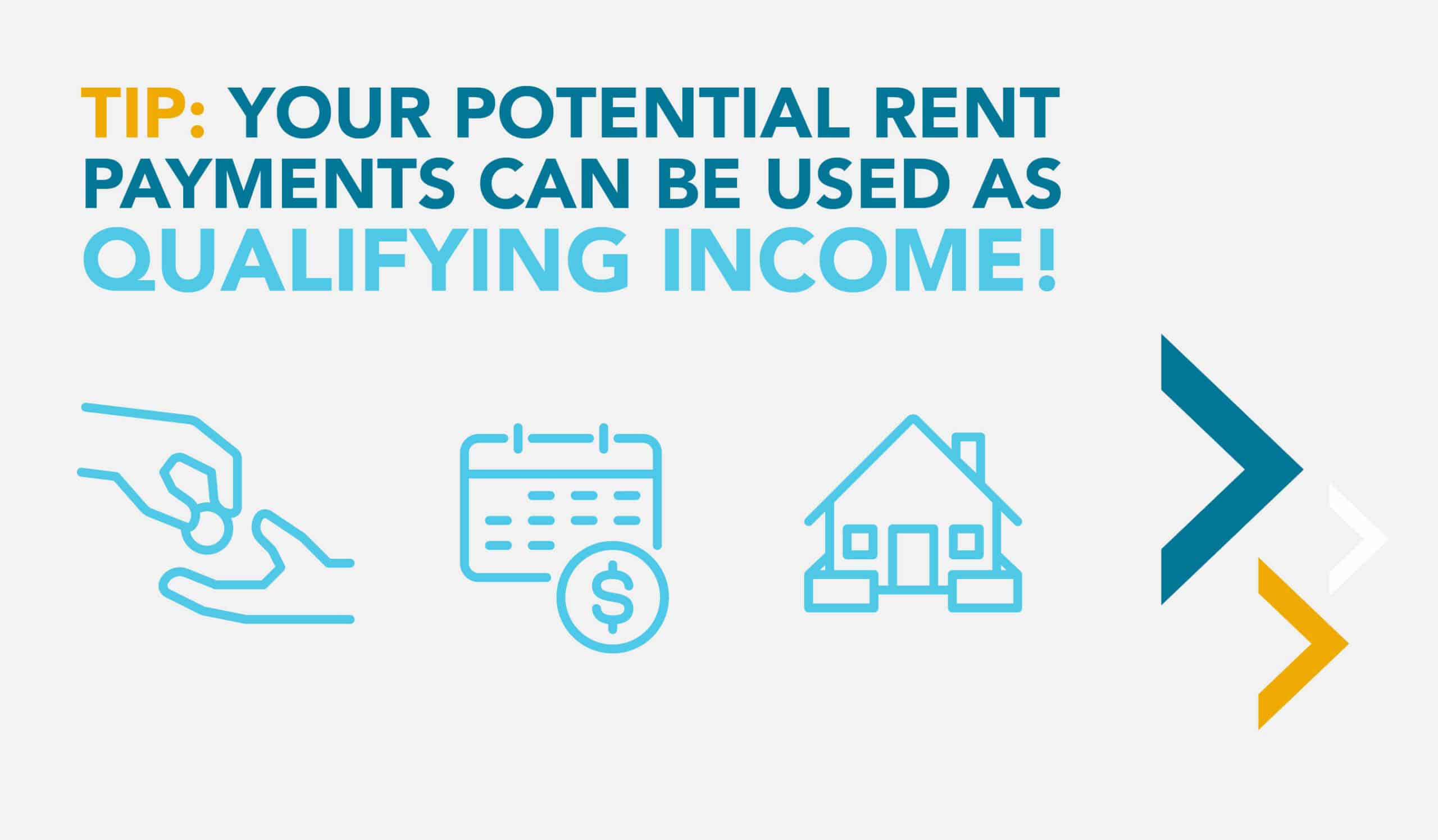 In a groundbreaking development, The Federal National Mortgage Association (FNMA), commonly known as Fannie Mae, recently announced a significant reduction in down payment requirements for primary residence multi-family properties.
Prior to the recent change, borrowers were required to make a down payment of 15% of the property's value for a 2-unit and 25% of the property's value on a 3-4 unit. However, Fannie Mae recently slashed this requirement to just 5% for any owner-occupied 2, 3 or 4-unit properties!
What this means for homebuyers:
Financial opportunity
The newly reduced down payment requirement creates a substantial opportunity for those looking to own a home while also enjoying the benefit of earning rental income. A 5% down payment is applicable to owner-occupied properties using standard conventional purchase loans, rate and term refinance loans, or FNMA's HomeReady and HomeStyle Renovation loans.
Historically, the biggest barrier to owning a multi-family property was the down payment requirement. This move is expected to attract a wider range of homebuyers, who might have previously found it challenging to gather the substantial initial capital of 15-25%.
Now, with just a 5% down payment needed, owning a multi-family home becomes much more  attainable. This allows a greater number of people to invest in homeownership and build wealth through equity gains.
An affordable option for homeownership
A large down payment requirement tends to have a greater impact on first-time homebuyers and those with less access to generational wealth. By living in one unit and renting out the others, homeowners can offset current mortgage rates and housing costs by having a portion or potentially all, of the monthly mortgage payment covered by rental income. This house hacking strategy is a great solution for those who may have previously struggled to afford homeownership.
Another exciting aspect of Fannie Mae's updated guidelines is being able to recognize potential rent payments as a valid source of income. This means that borrowers can factor in the rental income from the property they are financing as part of their overall qualifying income, potentially improving their borrowing power.
Another financing option
The United States Department of Housing and Urban Development (HUD) and Fannie Mae are two of the most popular financing options for multi-family real estate. A HUD loan is insured by the Federal Housing Administration (FHA) and Fannie Mae loans are backed by the FNMA.
With just a 3.5% down payment requirement, FHA was a popular option for multi-family investments. However, the FHA requires that 3–4-unit properties pass the Self-Sufficiency Test called FHA Rule 75. This rule mandates that 75% of rental income must exceed the monthly mortgage payment. Meaning, the FHA wants to know that the income brought in from rent will cover the entire mortgage payment.
Fannie Mae does not have a rule like FHA Rule 75. Therefore, not only can homebuyers enjoy the benefits of a conventional loan without a self-sufficiency test but now, they can also do so for just 5% down!
Additionally, excluding the high-cost areas, the loan limits on FHA loans are much lower than the conventional loan limits set by Fannie Mae. (FHA Four-unit: $907,900 vs $1,396,800 for Fannie Mae). The higher loan limit obviously allows a borrower to look at a broader range of potential properties.
What this means for the housing market:
Revitalizes the "missing middle"
Fannie Mae describes this recent change as an 'aim to support revitalization of the missing middle housing sector" in the US housing supply. The missing middle refers to 2-4-unit structures like small apartment buildings, multi-family housing units and accessory dwelling units (ADUs).
According to the recently published whitepaper from Fannie Mae, unlike mid-size and large apartment complexes, the number of the 2 -4-unit missing middle housing type has been decreasing since the 1920s. While much of the decline is likely due to local zoning restrictions, this may also be due in part to mortgage credit constraints, in the form of stricter down payment requirements imposed after 2008.
By making it easier to gain access to mortgage financing, the goal of Fannie Mae is to encourage and grow this type of housing.
Addresses housing shortages
As we touched on a moment ago, 2–4-unit housing has been on the decline. Housing research from the last 20 years noted by Fannie Mae shows that exclusionary zoning rules not only have promoted racial and economic segregation, but also contributed to a broader shortage of housing. This in turn, has led to higher prices and decreased affordability.
The recent FHA policy change regarding Accessory Dwelling Units (ADUs), regulatory reforms by several state and local governments, along with this recent down payment reduction by Fannie Mae all support the construction of 2-4 units to help alleviate the housing supply shortage.
By making it easier to purchase, renovate and construct the missing middle housing type, it increases homeownership for those historically underserved as well as improves access to affordable rental housing for low-and-moderate income renters.
Addresses the multigenerational trend
With more Americans having less in savings, coupled with the increase in housing costs across the country, multigenerational living is on the rise.
According to a 2022 report by the Pew Research Center, 18% of Americans are now living in a multi-generational home, a trend that has increased since the last census. The two main reasons noted why more people are choosing this option is caregiving (either for a child or aging parent) and finances. By living under one roof, family members are able to pool resources and save money.
Fannie Mae has also noted the multi-generational trend. It cited that managing a multi-unit property is a strategy that many immigrant and minority households utilize. By owning a multi-family home and renting out to extended family members, the homeowner can not only make ends meet but also build wealth.
With the efforts to make it easier to own a multi-unit property, this trend is expected to continue to rise.
Ready to embark on your own multi-unit journey?
The introduction of Fannie Mae's 5% down payment policy is undoubtedly a monumental move in the housing industry. For those who have been on the fence about delving into the multi-family housing market, this is a great opportunity to not only afford your own home, but potentially earn extra income at the same time.
Interested homebuyers can apply now and be ready when the policy takes place later this month. Don't miss out on your chance to invest in your future. Talk to a MiMutual Mortgage Loan Officer today!
You are about to begin the mortgage loan application
Applying on the MiMutual Mortgage Online Loan Application is quick, easy, and secure! The loan application will take about 25 minutes to complete.
Once your application is submitted, you can log back into the MiMutual Mortgage Online Loan Application to securely upload requested documents, view your loan status, and communicate with your mortgage team.
If you have questions, reach out to your MiMutual Mortgage Loan Officer.
Your guided mortgage journey starts here!
Start Application