FHA Loans; a great mortgage option since 1934!
April Gould, June 29, 2023

Today, the FHA loan continues to be an affordable pathway to homeownership.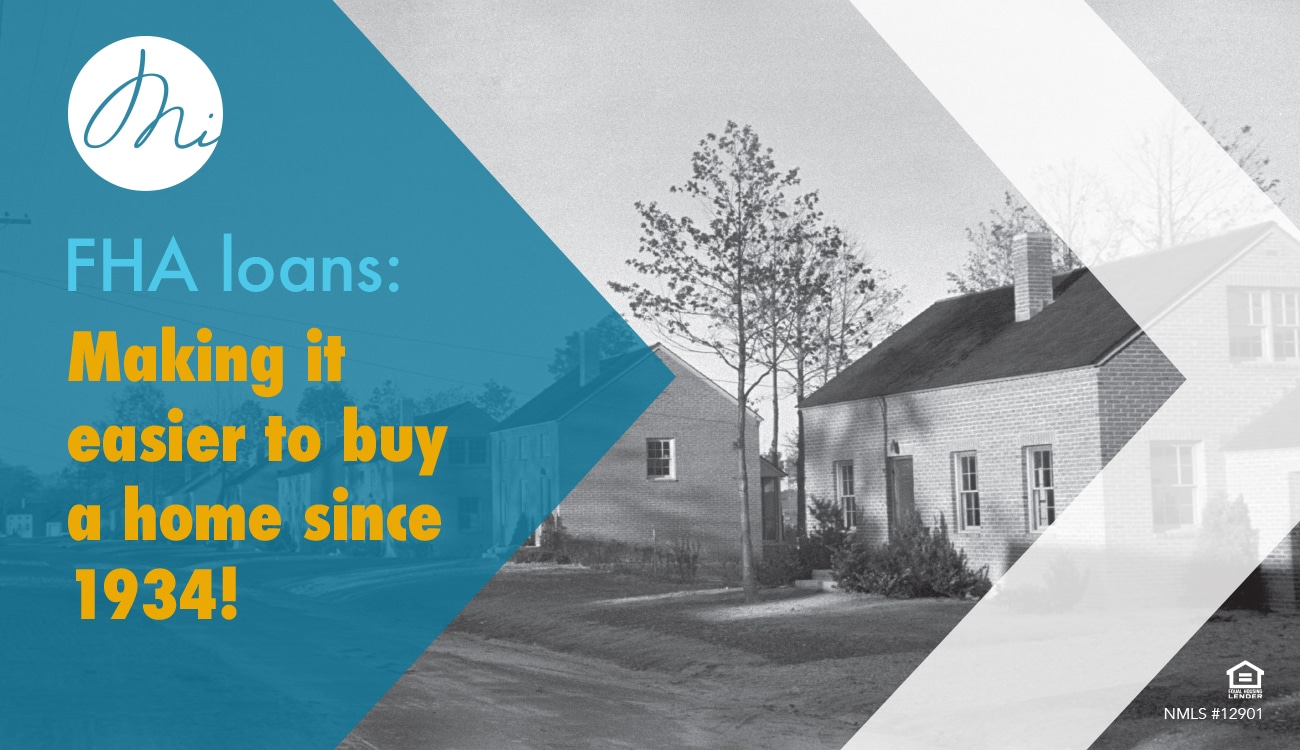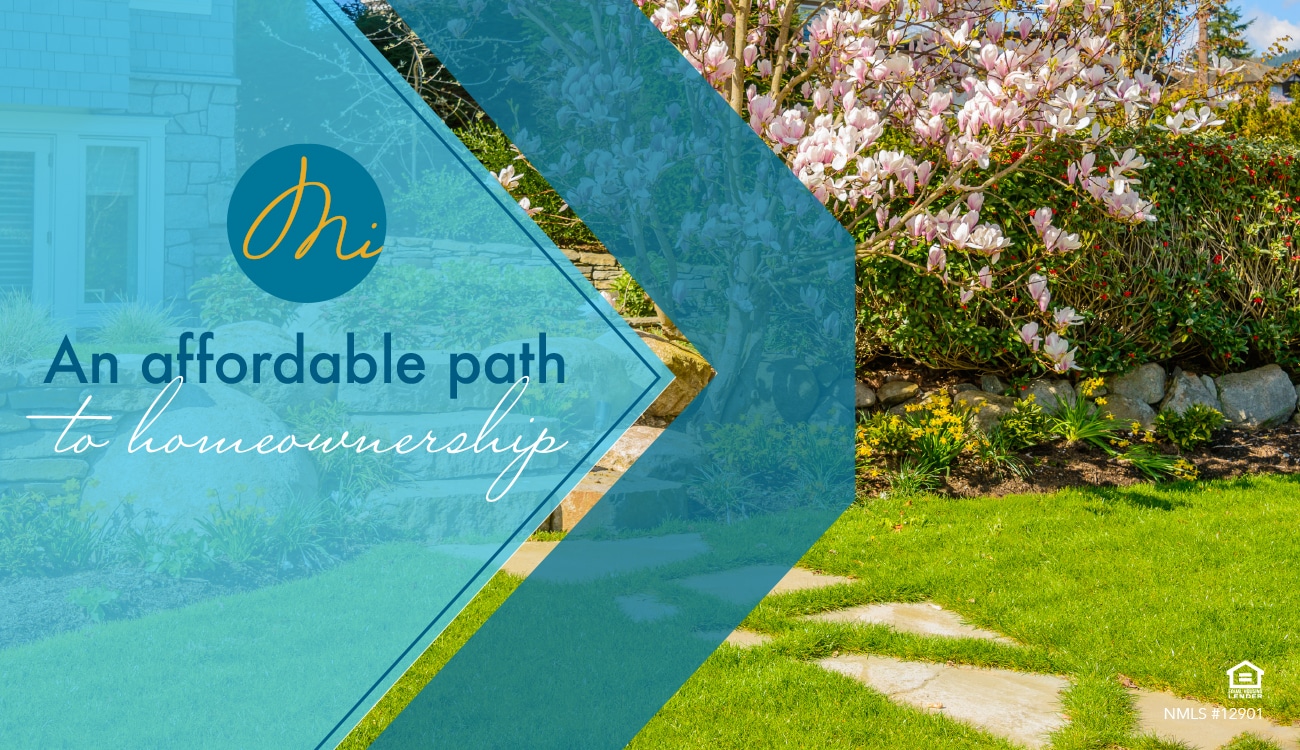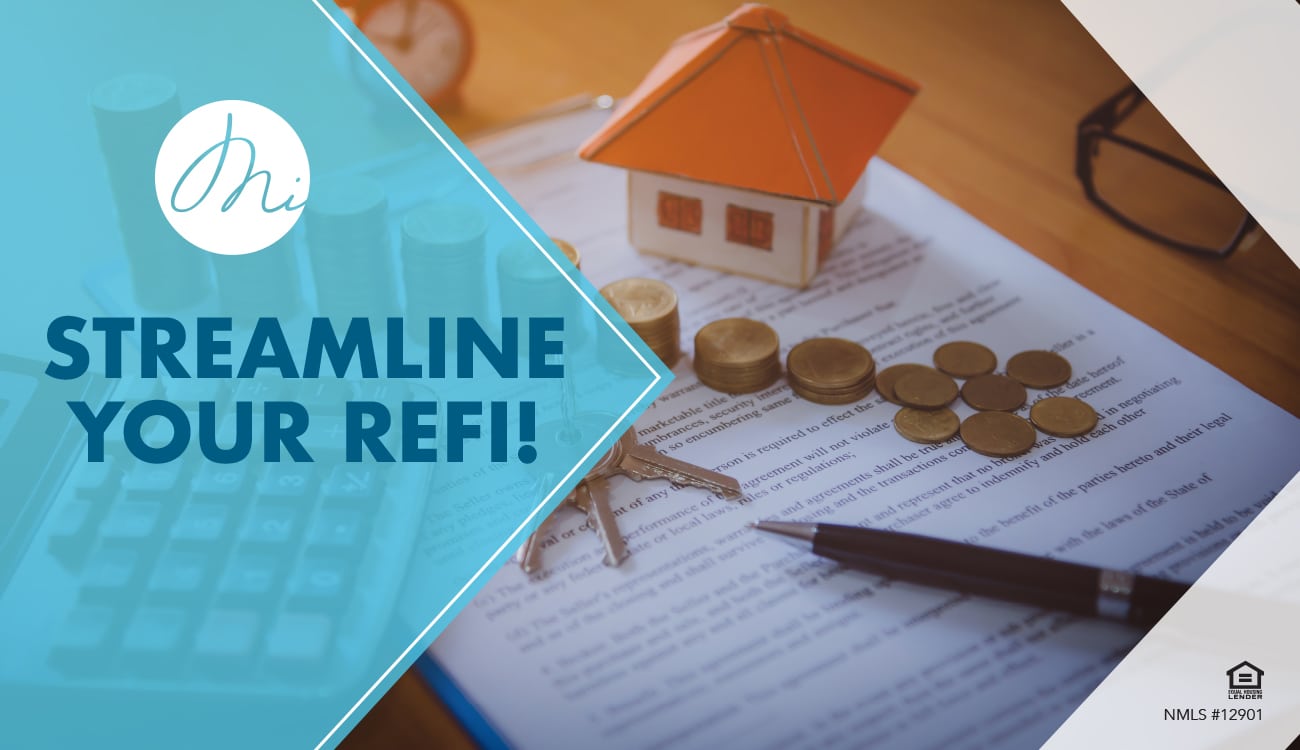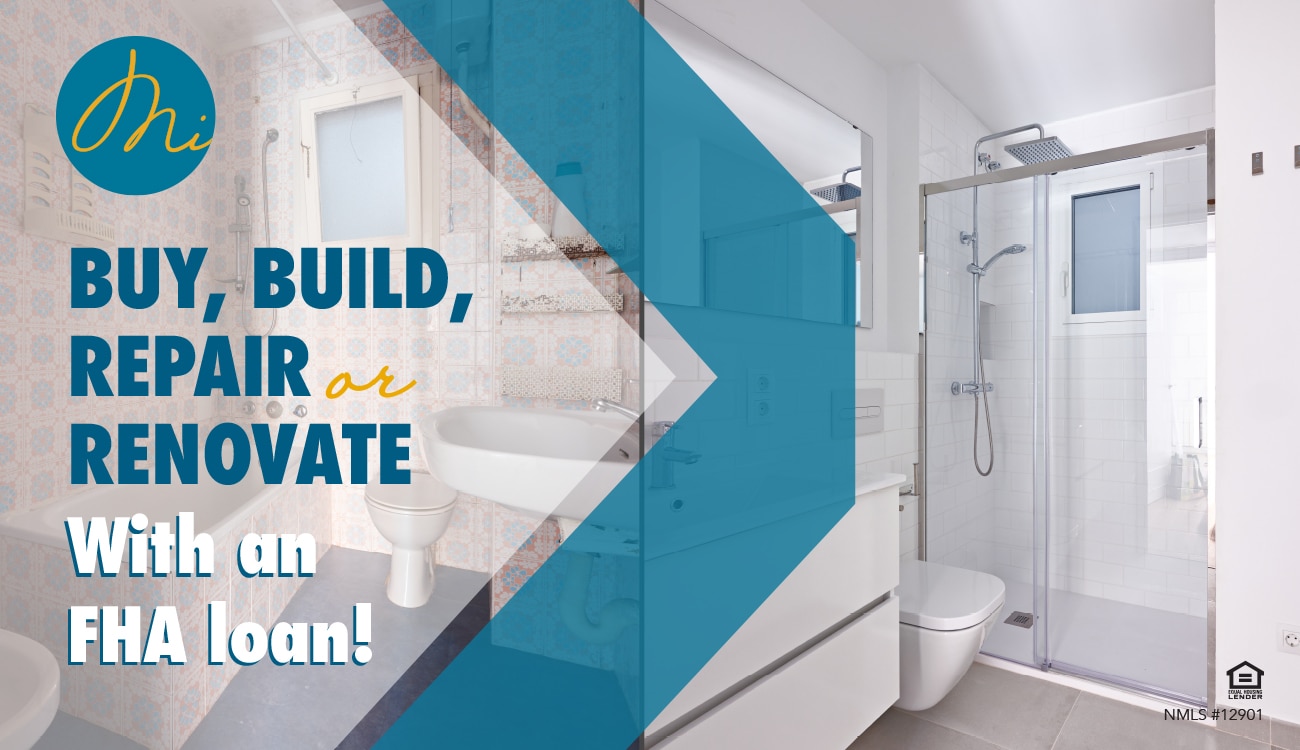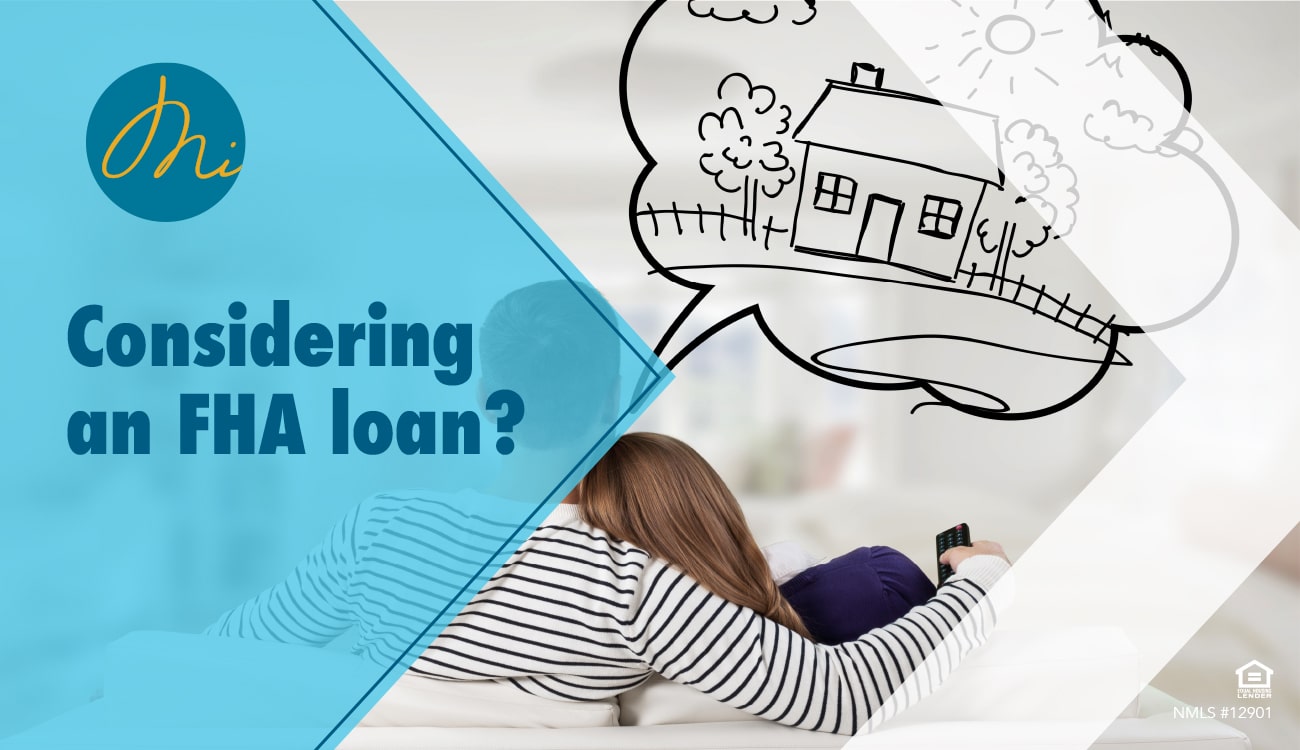 What is an FHA loan?
An FHA loan is a type of government mortgage loan. The loan doesn't come from the government directly, but rather, is funded or originated by a bank or mortgage company and the Federal Housing Administration (FHA) insures or guarantees the lender payment for the unpaid principal amount. This protects the lender against loss should the borrower default. Because the loan is backed by the federal government, it is considered less risky for the lender to provide financing and therefore, lenders can offer looser credit guidelines and a higher loan to value (LTV) percentage.
Brief history of the FHA loan
In the early 1930's, the nation was still trying to recover from the Great Depression. Many people lost their homes due to foreclosure or simply couldn't afford to buy. Banks were reluctant to lend, so mortgage loans were typically limited to just 50% of the property market value and had short 2-to-5-year term lengths. Most loans were interest-only, leaving borrowers with a large balloon payment due. These difficult loan terms made it hard for people to buy a home. This led to 9 out of every 10 American households being occupied by renters instead of homeowners.
To address the housing market problem, the National Housing Act of 1934 created national guidelines (which didn't exist previously) to regulate mortgage terms and rates and established the Federal Housing Administration (FHA).  The goal was to improve housing conditions and reduce foreclosures. Prior to the establishment of the FHA, there were no universal lending standards so private lenders made their own guidelines and they varied greatly!
This new agency set longer terms, lowered typical down payment requirements, and allowed higher loan limits,  making it easier for people to afford a home. It also set certain requirements for the borrower and property. If a bank or lender followed the guidelines set by FHA, they would be given a guarantee against loss in the form of mortgage insurance. This made banks more comfortable to loan, and homeownership started to increase. Since then, homeownership has only continued to rise. In fact, according to the U.S. Census Bureau, as of 2022, the national homeownership rate is 66%!
Still a great mortgage option!
Today, the FHA loan continues to be an affordable pathway to homeownership. In general, it is considered one of the easiest mortgages to qualify for. Here are some key features of an FHA loan, making this a great mortgage option:
Low Down Payment
FHA loans are a good option for those with little saved for a down payment. Typically, 3.5% of the lesser of either the property value or the purchase price is all that is required to put down. And, because the down payment can be 100% gifted, or bundled with a Down Payment Assistance (DPA) program, borrowers may be able to purchase with zero down payment out of pocket!
If gifted, the source of funds can come from a family member, a non-profit organization, the borrower's employer or labor union, a close friend or an agency that provides homeownership assistance. Gifts cannot come from the real estate agent or broker, the seller, or any person with an interest in the sale of the property.
Relaxed Qualifying Guidelines
Borrowers with less than perfect credit can still qualify for an FHA loan. Qualifying factors can vary, but in general, most lenders (like MiMutual Mortgage) require a minimum credit score of 580. You must, however, be able to prove steady income, provide proof of employment and not exceed Debt-To-Income Ratio (DTI) maximums.
To calculate DTI, take your total monthly debt payments (like car payments, student loan debt, average monthly credit card bill, etc.…) and divide it by your gross monthly income. The percentage is your Debt-to-income ratio.
For borrowers who have had a bankruptcy in the past, FHA loans are an attractive option. Whether you have filed Chapter 13 or Chapter 7, the waiting period to apply for an FHA backed mortgage is 2 years after the bankruptcy is discharged.
Not just for purchases!
FHA loans can also be used to refinance and do not charge a pre-payment penalty for refinancing. If you have a current FHA loan, (for at least 210 days) and have made a minimum of 6 on-time payments, here are two  refinance options:
FHA Streamline: This is a simple, streamlined loan process that allows you to refinance your current FHA loan into a new FHA loan in order to get a better interest rate and/or loan term. Closing tends to go faster because there is less paperwork, and the appraisal may even be waived.
FHA Cash-Out: With the increase in home values over the last couple of years, many people are taking
advantage of the equity in their home and 'cashing-out'. The money can be used however you see fit, but most people use it to pay off high-interest debt or fund a major purchase.
Found a diamond in the rough?
If you're not finding your dream home…create it! The FHA 203(k) Limited and 203(k) Standard loans are great options! These renovation loans can be used to both purchase (or refinance) and rehab with one single mortgage loan. Not only can you create a home you love, but you also spend less time and money by having just one loan application, one set of costs and one closing!
203(k) Limited: This is limited to minor repairs
Cost of improvements from $5,000 to $35,000 maximum.
Can be used for things like kitchen/bathroom renovation,
new flooring, replacing a roof, etc.
Repairs requiring an architect are NOT permitted.
203(K) Standard: Allows for major rehabilitation
No maximum dollar amount on the cost of improvements.
Can be used for safety, soundness and structural repairs such as relocating a
load-bearing wall, adding on new rooms, or repairing the foundation.
5 total disbursements will be made: 4 during construction
and final draw upon final inspection.
Some features to consider
While there are many great features to an FHA loan, here are some things to consider:
Mortgage Insurance Premium (MIP)
Unlike a conventional loan, which will allow you to cancel Private Mortgage Insurance (PMI) with 20% down or 20% equity, FHA loans require a Mortgage Insurance Premium (MIP) regardless of the down payment amount.
However, if you have at least 10% down, the MIP is only charged for the first 11 years of the loan. The annual MIP you will pay varies based on the loan amount and term, the size of your down payment, and your Loan to Value (LTV) ratio.
As a part of the U.S. Department of Housing and Urban Development (HUD), the FHA was established to make homeownership accessible to more people, improve housing standards and stabilizing the mortgage market. The MIP that is collected fund the mortgage guarantee. It is the only government agency that is completely self-funded.
Maximum loan limits
FHA loans have maximum loan amounts you can borrow, and they vary based on the county the property is located in. Multi-Unit properties and homes in designated high-cost areas will have higher loan limits than single family homes or properties in a designated low-cost area.
The Federal Housing Finance Agency (FHFA) sets loan limits for conventional loans. The FHA uses a percentage of those limits (known as the conforming loan limit) to set the FHA loan limit. As the average home prices increases, the annual limits tend to increase.
In 2023, the FHA loan limits increased 12.21% over 2022 limits. To see the current limits for your county, check out the FHA limits page here:
Stricter Appraisal Guidelines
FHA loans require an FHA approved appraiser who is familiar with HUD guidelines. The FHA requires that a property meets minimum standards. If there are major issues with the electrical, heating and cooling, water and plumbing, roof or presence of health hazards and/or pest infestations, a mortgage will not be granted unless repairs are made.
While FHA appraisals tend to be more rigorous than conventional loan appraisals, homebuyers can rest easy knowing that the home they are buying is safe, sound, and secure. This not only protects your health, but your investment!
Are you ready to open the door to homeownership?
As you can see, there are many benefits to obtaining an FHA loan, especially for borrowers with less-than-ideal credit or little saved for a down payment. But as with all loan programs, there are pros and cons and it's best to speak with a mortgage professional as early in the homebuying process as possible!
If you are ready to find out more about this or any mortgage program, contact a MiMutual Loan Officer today!
You are about to begin the mortgage loan application
Applying on the MiMutual Mortgage Online Loan Application is quick, easy, and secure! The loan application will take about 25 minutes to complete.
Once your application is submitted, you can log back into the MiMutual Mortgage Online Loan Application to securely upload requested documents, view your loan status, and communicate with your mortgage team.
If you have questions, reach out to your MiMutual Mortgage Loan Officer.
Your guided mortgage journey starts here!
Start Application