A Closer Look at the USDA Rural Development Home Loan
April Gould, July 7, 2023

Eligible borrowers can buy a home with NO down payment!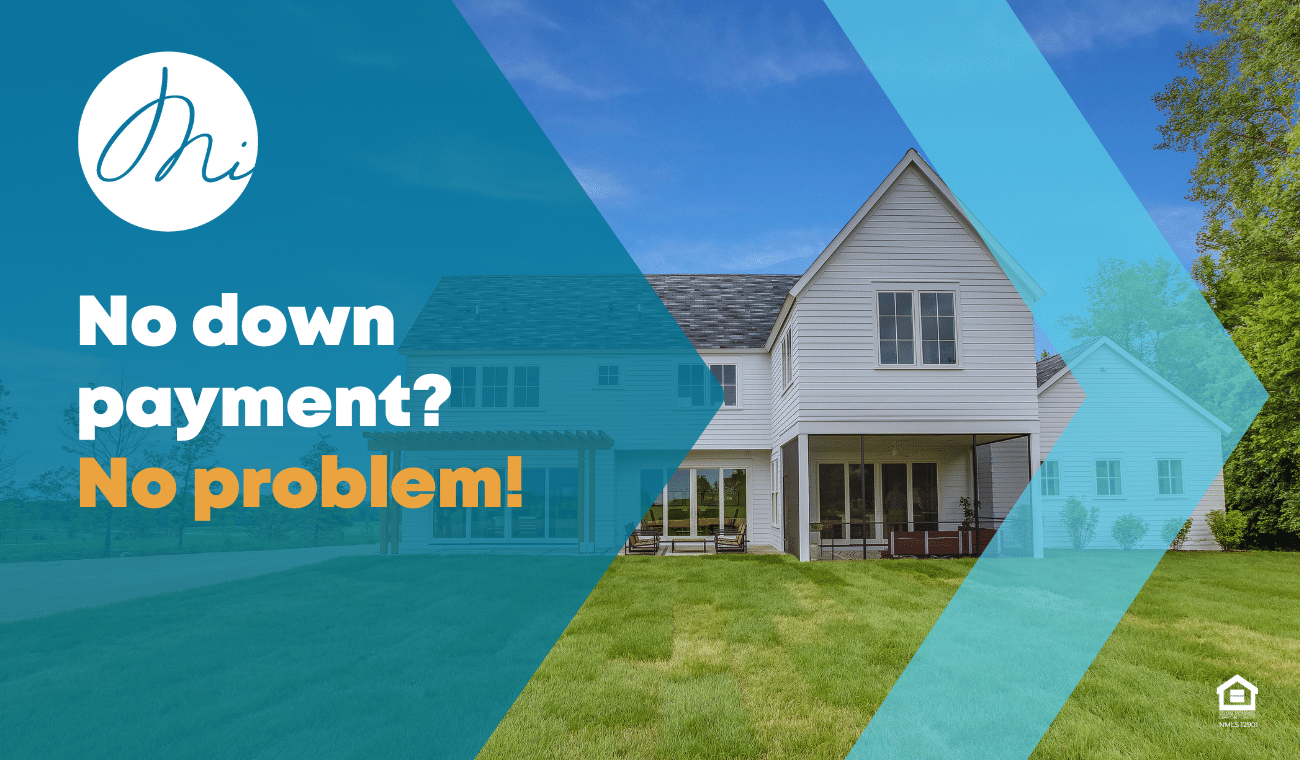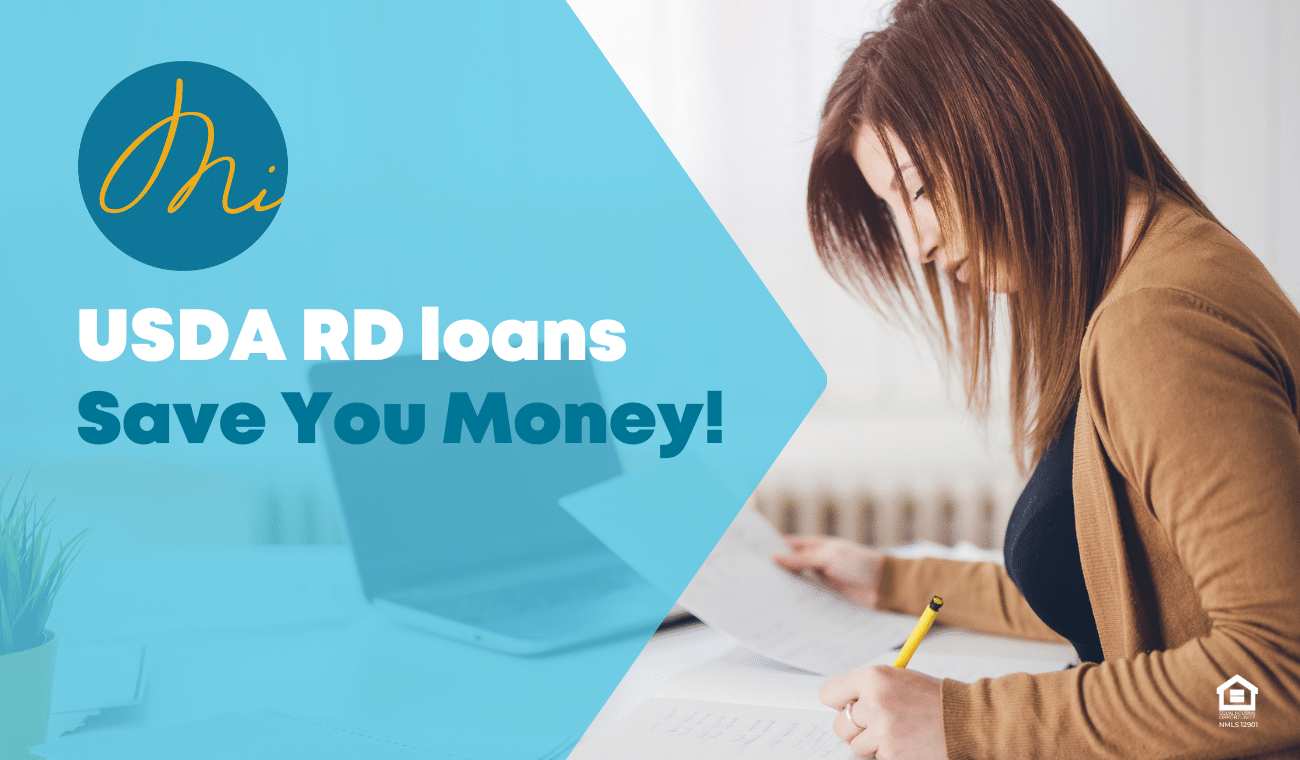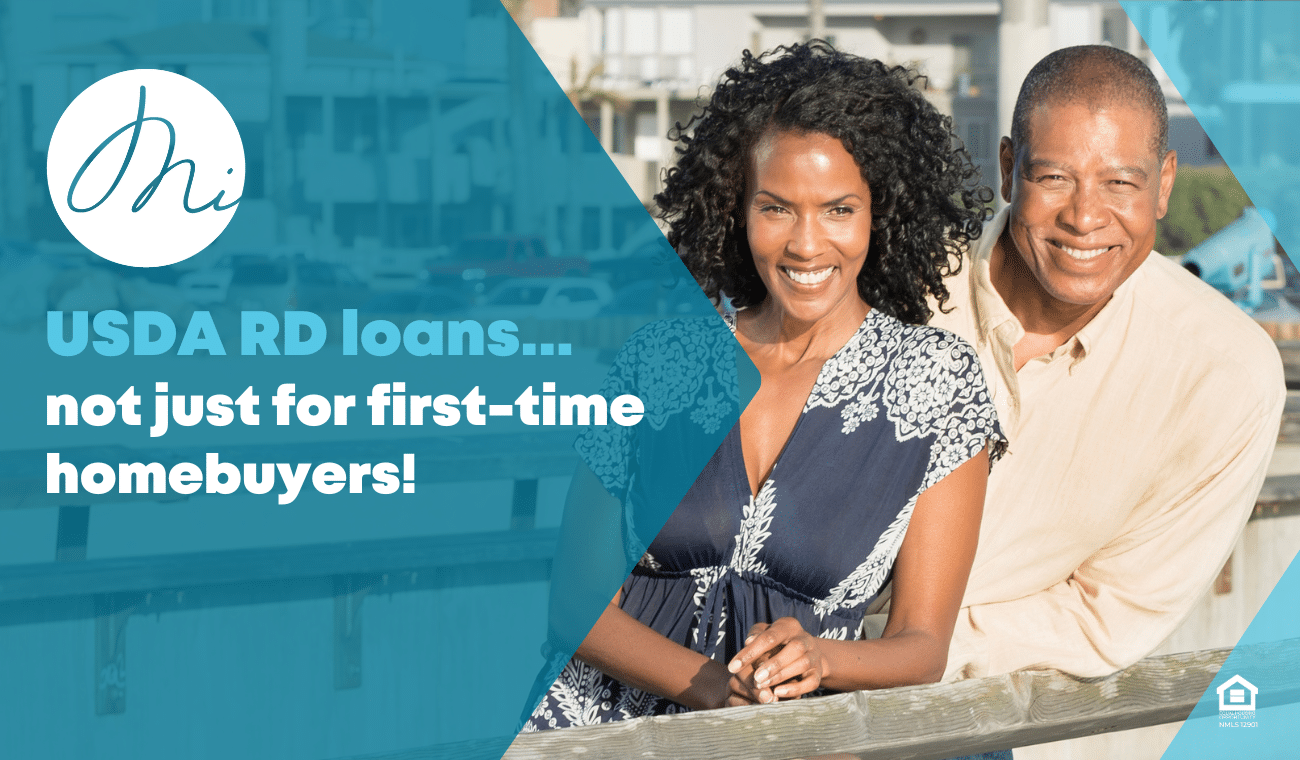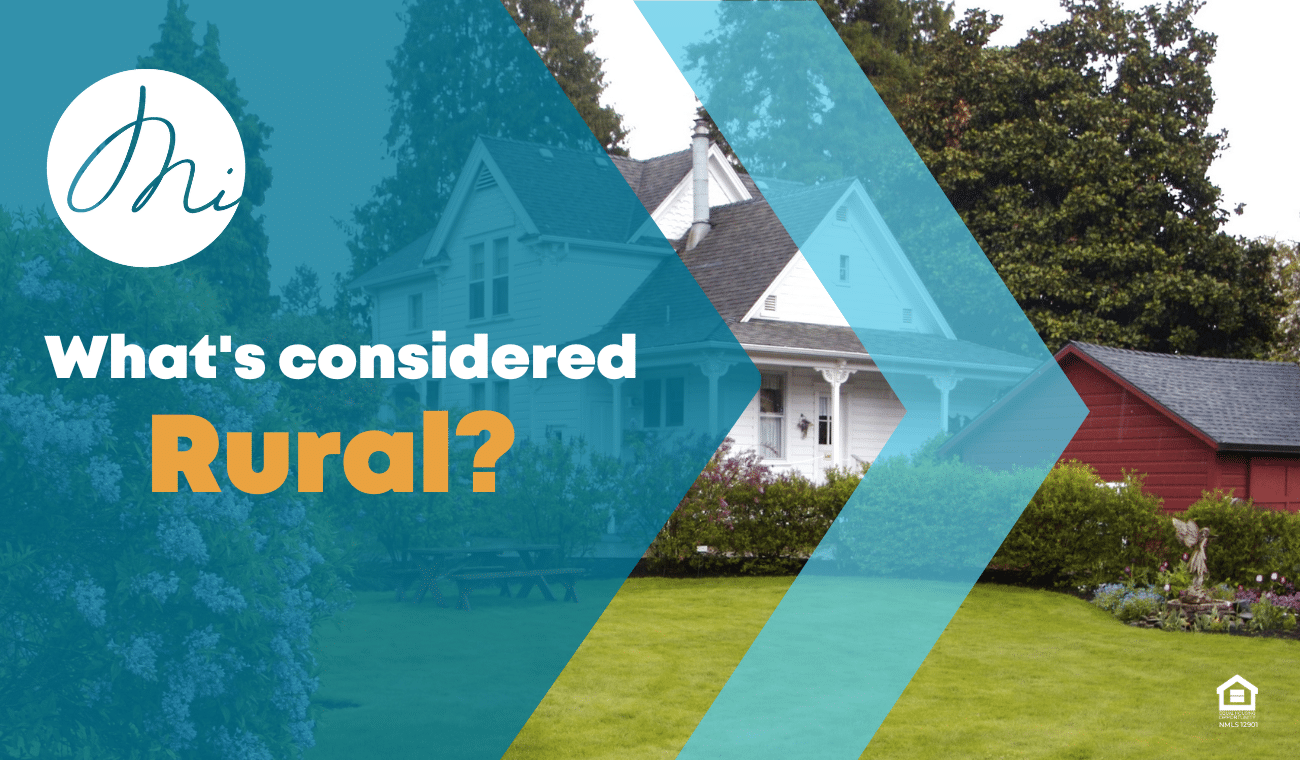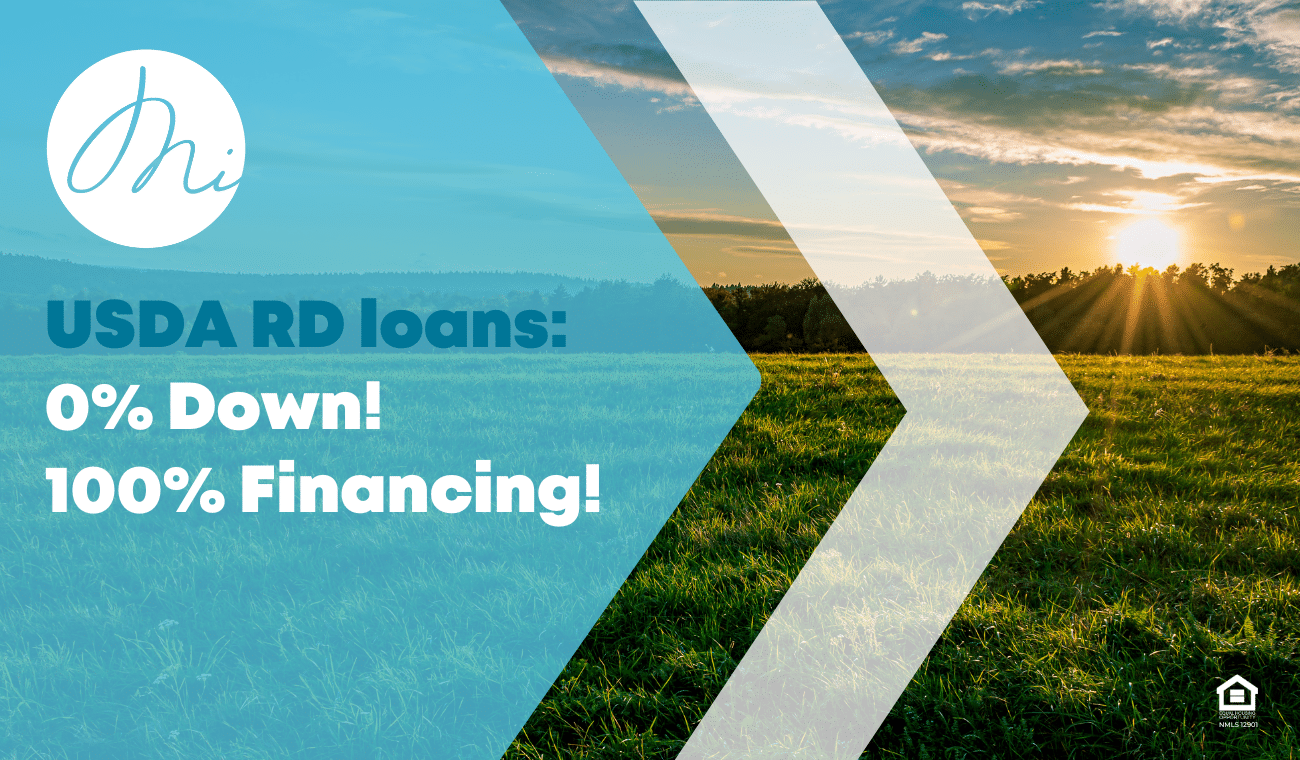 Does the thought of living in the country or suburbs appeal to you? How about buying a house with no money down? With a USDA Rural Development loan, you can do both!
USDA (RD) mortgages are government backed loans. The loan is funded or originated by a lender (such as MiMutual Mortgage) but has a guarantee from the US Department of Agriculture Rural Development (USDA RD). Because of this guarantee, there is less risk to the lender, therefore allowing more favorable loan terms for the borrower.
Here are 5 reasons why you should consider a Rural Development Loan:
Zero Down Payment:
Perhaps the greatest benefit of a USDA RD  loan is the down payment requirement. Nowadays, many individuals find it difficult to put away a significant amount of savings. Oftentimes, saving up for a down payment is cited as one of the biggest barriers to homeownership.
With a USDA loan, that barrier is completely eliminated. Eligible borrowers can buy a home with NO down payment!
Flexible Credit Requirements:
USDA RD loans have more lenient credit requirements and bankruptcy guidelines when compared to conventional loans. While the USDA itself doesn't set a minimum credit score, lenders set their own minimums. Many lenders require a score of at least 640. MiMutual Mortgage, however, allows credit scores as low as 580, making this loan program a great option for borrowers with less-than-perfect credit histories. This flexibility opens up opportunities for individuals who may have encountered financial challenges in the past.
Lower Costs
USDA RD loans offer the least expensive mortgage insurance costs when compared to other loan programs. Both the upfront mortgage insurance premium (MIP) and the annual mortgage insurance is more affordable than what is required for FHA loans. The RD MIP also usually cost less than conventional Private Mortgage Insurance (PMI).
Additionally, not all of your closing costs have to come out of pocket. Your closing costs can be covered through seller concessions (up to 6% of the purchase price) or through grants, gift funds, or state Down Payment Assistance (DPA) programs.
Not Just for Purchase:
MiMutual Mortgage offers USDA RD loans for both purchasing or refinancing a home. Whether you buy or refi, qualified borrowers are eligible for 100% financing. The RD Streamline program allows you to refinance your existing RD loan with ease! As the name implies, the process is a faster, streamlined process that waives the termite, well, and septic  inspections. And no new appraisal is required!
Support for Rural and Suburban Areas:
USDA RD loans are specifically designed to support rural and suburban communities. This ensures that people living in these areas have access to affordable financing options while promoting economic development and stability.
So, now that we've discussed the benefits of the RD loan, lets take a closer look at some of the eligibility requirements:
There are income guidelines
You don't have to be a first-time home buyer, but you do need to meet certain income guidelines. RD loans specify that a borrower cannot exceed 115% of their local median household income. To see the current income eligibility limits, go to the USDA RD website at: https://eligibility.sc.egov.usda.gov/eligibility/incomeEligibilityAction.do?pageAction=state
The property must be located in a rural area
You may be wondering, what's considered rural? There are a variety of definitions as to what constitutes a rural area vs an urban or metro area and this can lead to confusion about a property's program eligibility. Although many people think of remote, dusty county roads when they think rural, you may be surprised at how many properties are in a USDA defined 'rural' area. Population, geographic isolation, and the local labor market are all factors considered.
The best way to know if your property is in a USDA designated rural area is to check out the program's eligibility map at: Click Here!
Loan terms, limits, and eligible property types
Unlike a conventional or FHA loan, USDA does not set a maximum mortgage amount for RD loans. With no maximum sales price, this may open up your options. However, RD loans are only available as a 30-year fixed mortgage, and again, must be located in an area defined as rural.
Eligible property types include single family homes, PUDs,  new construction (defined as less than one year old with Certificate of Occupancy),short sales and foreclosed homes, site condos and existing manufactured homes eligible for the Manufactured Home Pilot Program (certain state eligibility restrictions apply).
Properties not eligible for RD financing include those that are income-producing, under construction, located in an urban area and/or not deemed as "decent, safe and sanitary" (DSS) by USDA standards. DSS standards in a nutshell, ensure the home is structurally safe and sound, and everything in good functioning order. If a home is not meeting DSS standards, it must be placed in good repair prior to funding or with the loan funds.
As you can see, USDA RD loans are a great option if you are looking to live off the beaten path and want 100% financing with Zero down. So, if you are Ready to go Rural, we are ready to help get you there!
Contact one of our experienced Loan Officers for more information!
You are about to begin the mortgage loan application
Applying on the MiMutual Mortgage Online Loan Application is quick, easy, and secure! The loan application will take about 25 minutes to complete.
Once your application is submitted, you can log back into the MiMutual Mortgage Online Loan Application to securely upload requested documents, view your loan status, and communicate with your mortgage team.
If you have questions, reach out to your MiMutual Mortgage Loan Officer.
Your guided mortgage journey starts here!
Start Application