6 Awesome Benefits of the VA Home Loan
April Gould, June 23, 2023

VA loans are more than just mortgage options; they are a way for our nation to express gratitude and honor those who have served.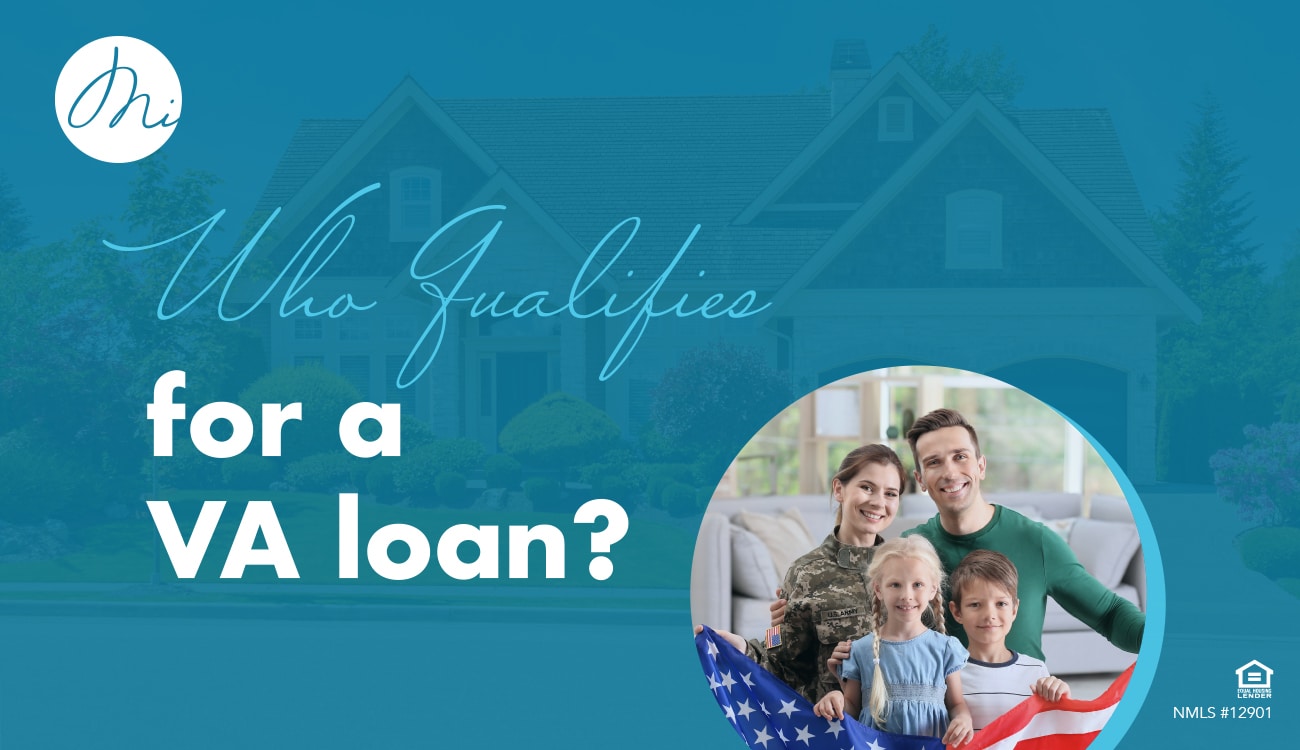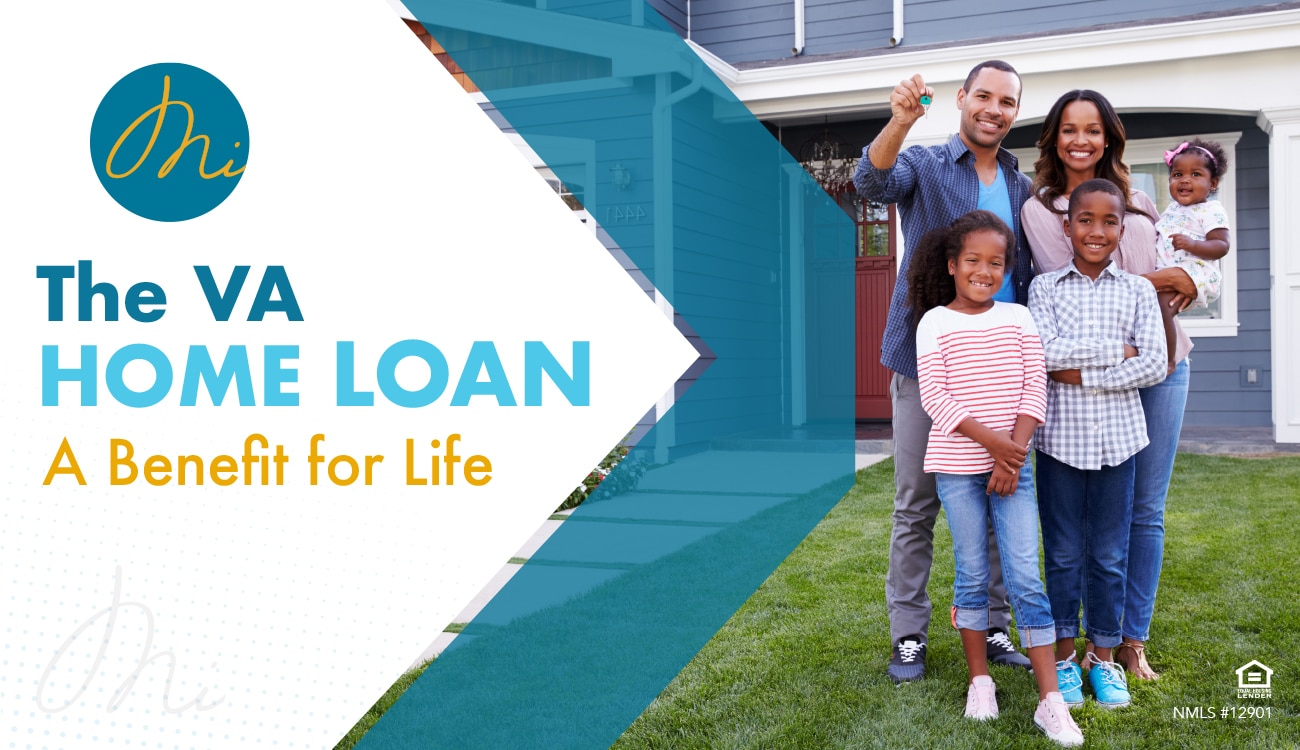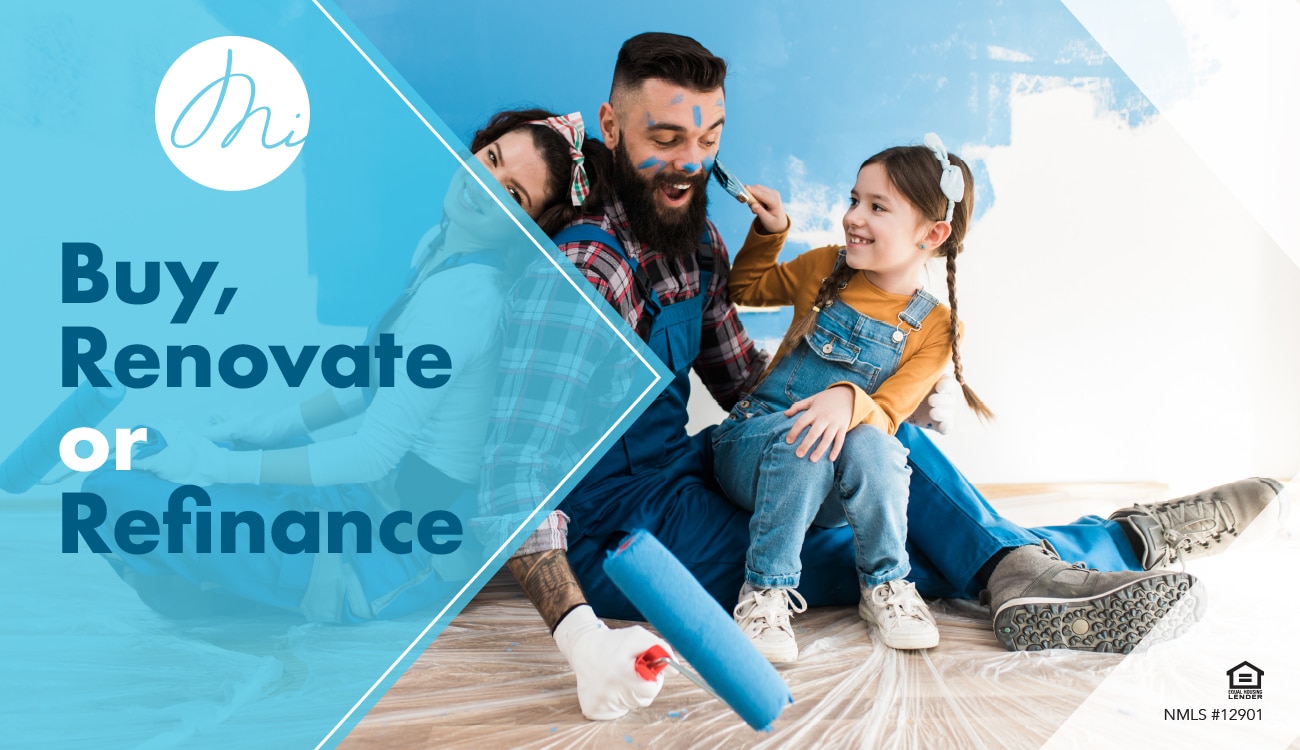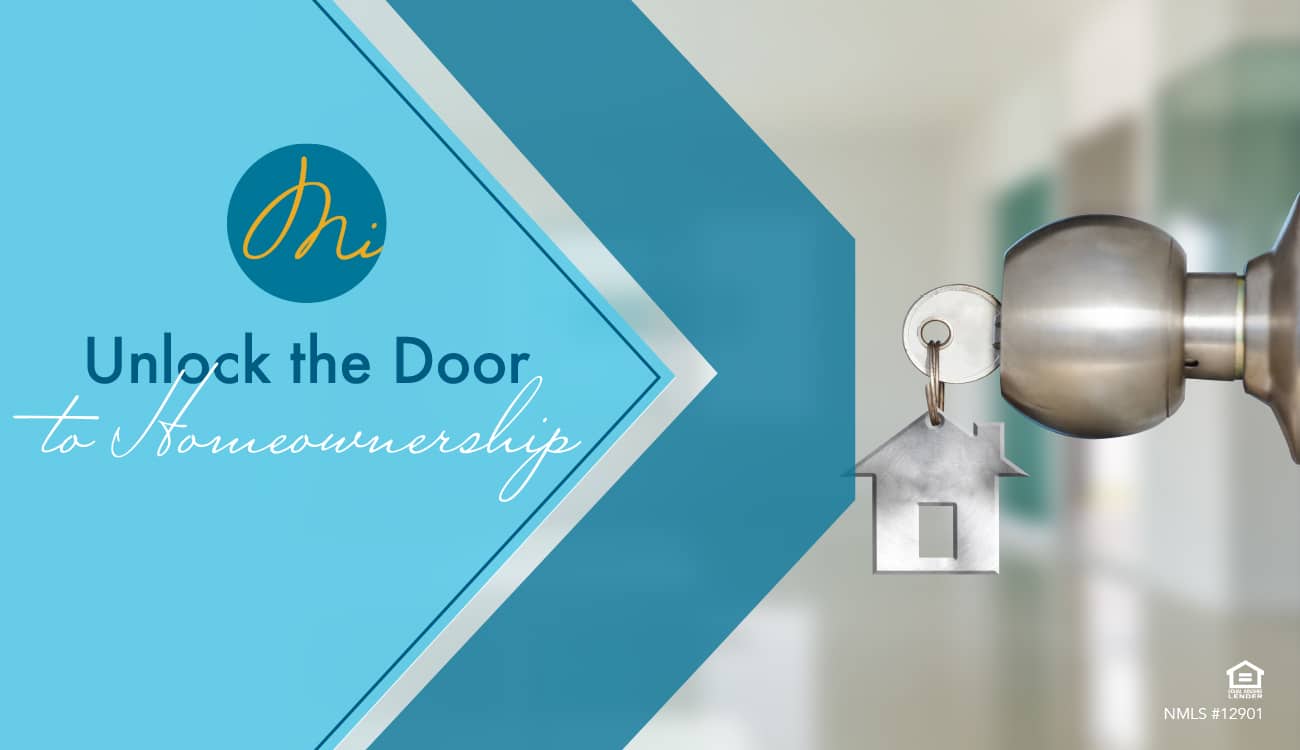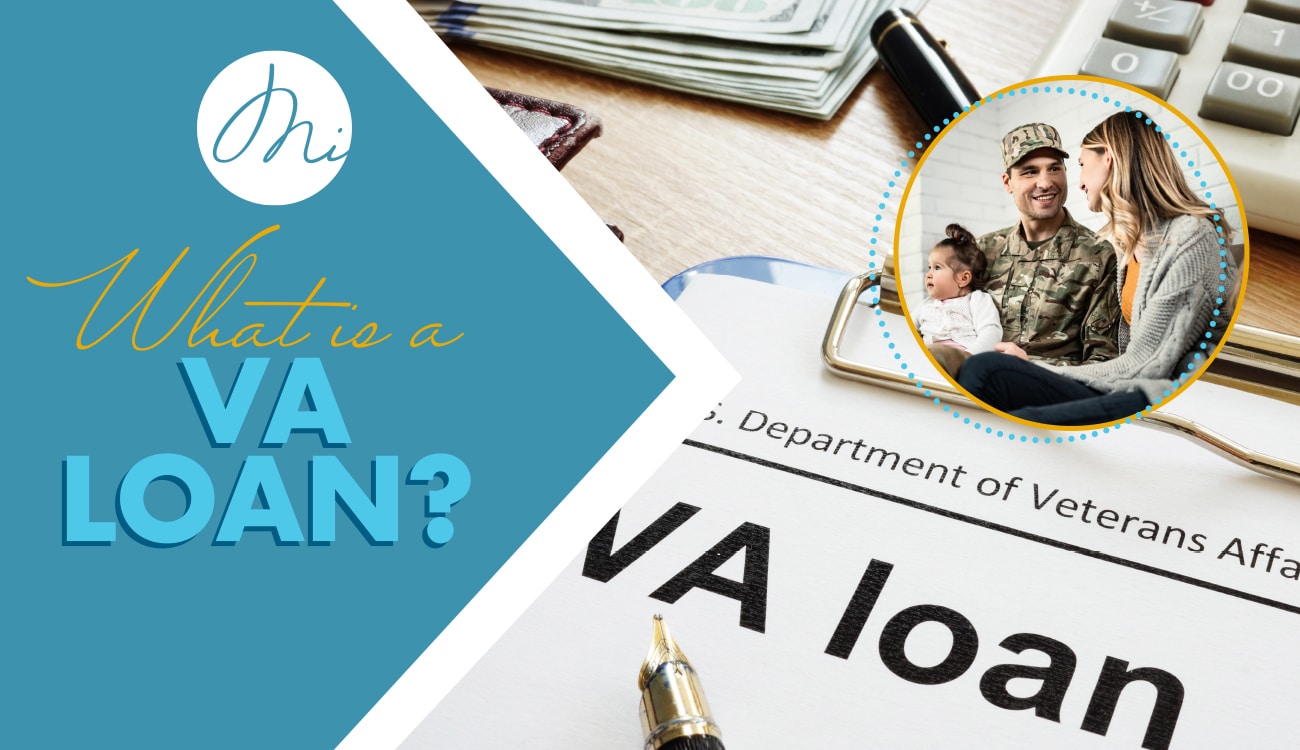 Servicemembers and Veterans sacrifice so much to protect and defend this great nation. American heroes deserve their own piece of the American dream. That's why the VA Loan could be one of the best mortgage options for our military personnel.
What is a VA loan?
A VA loan is a mortgage program backed by the U.S. Department of Veterans Affairs (VA). The loan doesn't come from the VA directly, but rather from private lenders (like MiMutual Mortgage) and the VA guarantees a portion of the principal amount. This guarantee provides assurance that if the borrower should happen to default on the loan, the lender is protected against a portion of that loss, thus reducing the risk to lend.
The reduced risk allows the lender to offer more favorable loan terms to the borrower.
VA loans are designed specifically for veterans, active-duty, National Guard, military reserve members and eligible surviving spouses. It provides numerous benefits over other types of mortgage loans to ensure those who have served have an affordable housing option.
Unlocking the Door to Homeownership
VA loan volume has grown considerably over the last couple of decades. Originally enacted in 1944 as the "GI Bill", the Servicemen's Readjustment Act established the Loan Guaranty Program to help provide soldiers returning from World Wars some stability through homeownership. The loan was a major part of the postwar construction boom.  This program is still going strong today, with the last 3 years experiencing a record-breaking volume of VA loans being issued.
So, what makes this such a great option? Here are 6 benefits of the VA loan:
No down payment? No problem!
Saving up for a down payment is hard. In today's economy, it can be challenging to set aside extra money each month. Many would-be borrowers cite having a large down payment as one of the biggest barriers to homeownership. But with a VA loan, an LTV (loan to value) of up to 100% is available. This means borrowers can finance 100% of the loan amount with no money down and little to no out of pocket cost at closing!
Saves you money!
Who doesn't love saving money? VA loans can offer some significant savings a few ways.
This includes:
-Competitive interest rates: VA loans are competitive with conventional mortgage rates
-Less fees: The VA prohibits certain fees that are typically charged to borrowers on conventional loans.  These are known as VA non-allowable fees. A few examples of non-allowable fees include real estate broker fees, application or document prep fees and rate lock fees. Obviously, less fees means more savings!
-No prepayment penalty. If you pay off your loan early, you will not be charged a prepayment fee.
-Limits on late charges: If you make your monthly payment late, you will not be charged a late fee unless you are more than 14 days late and the fee cannot exceed 4% of the payment amount.
No PMI!
Private Mortgage Insurance (PMI) is required for conventional borrowers who don't put at least 20% down. (Don't confuse this with homeowner's insurance). Private mortgage insurance is charged either up front at closing or in the monthly mortgage payment and protects the lender if the borrower happens to default on the loan. But, because of the backing of the government, VA loans don't require PMI! This saves borrowers hundreds of dollars each month and makes homeownership more affordable.
Embrace Second Chances: Flexible Credit Requirements
Credit woes? No worries! VA loans are designed to make homeownership more accessible by eliminating some hurdles that other loan types may have. When it comes to credit requirements, VA loans typically offer more flexibility than conventional loans and are often more forgiving of past financial challenges. While credit score and financial history are considered for qualification, VA loans give veterans with less than perfect credit a chance to achieve their dreams of homeownership. Many lenders, such as MiMutual Mortgage, accept credit scores as low as 580.
Streamlined Refinancing: Unlock More Savings
Already have a VA loan and want to refinance? Here are two great options:
You can refinance your existing VA loan to secure a lower interest rate or switch from an adjustable-rate mortgage to a fixed-rate mortgage The Interest Rate Reduction Refinance Loan (IRRRL) offers a simplified application process making it easier and faster to refinance!
Or, like many current homeowners, you have likely significantly increased your home's equity in the last couple of years. It may be time to tap into that equity with a VA Cash-out!  With this option, you can obtain up to 90% financing and cash out your equity to use the money however you see fit. Many people use a cash-out option to pay off high-interest credit cards and personal loans, fund a major purchase or have peace of mind knowing they have a nest egg set aside.
Savings on repeat!
Lastly, the other amazing benefit is that you don't have to be a first-time homebuyer to qualify for a VA loan and it can be re-used! This is a lifetime benefit available to servicemembers and Veterans, and as long as you pay off your existing loan, you're allowed to use your VA loan benefit as often as you'd like.
So, how do you qualify?
To qualify for a VA loan, you must meet the minimum service requirements, have a valid Certificate of Eligibility (COE) and meet other qualifying factors, like income and credit score minimums. Active-Duty members must have a statement of service, Veterans must have Certificate of Release or Discharge form DD214, and spouses are eligible if they were married to a military member who died as a service-related disability or while on Active Duty.
A COE is a document provided by the US Department of Veterans Affairs that certifies you meet the eligibility requirements for a VA loan. Your MiMutual Mortgage Loan Officer can help you get started on the process to obtain your COE.
VA loans are more than just mortgage options; they are a way for our nation to express gratitude and honor those who have served. Military servicemembers have unique mortgage needs, and MiMutual Mortgage has a  staff of specially trained VA home lending experts that can help you make your next move.
For more information about COE's and to apply for your certificate, click here to visit the VA website.
You are about to begin the mortgage loan application
Applying on the MiMutual Mortgage Online Loan Application is quick, easy, and secure! The loan application will take about 25 minutes to complete.
Once your application is submitted, you can log back into the MiMutual Mortgage Online Loan Application to securely upload requested documents, view your loan status, and communicate with your mortgage team.
If you have questions, reach out to your MiMutual Mortgage Loan Officer.
Your guided mortgage journey starts here!
Start Application