5 LESSONS LEARNED AS WE CELEBRATE 30 YEARS IN BUSINESS
April Gould, January 16, 2023
As we launch our new website and wrap up our 30th Anniversary Celebration, what better time to take a moment to reflect on how we got here and what we learned along the way!
Great people, building a great company, and serving our communities.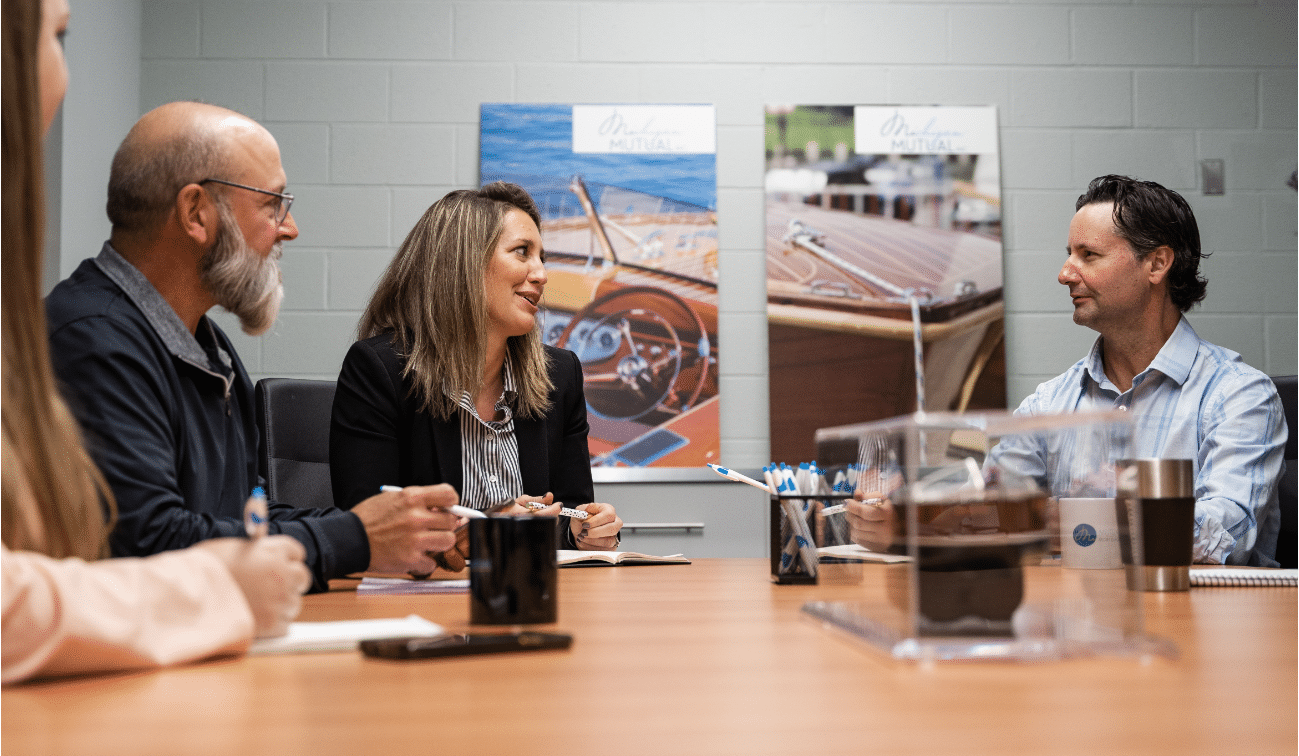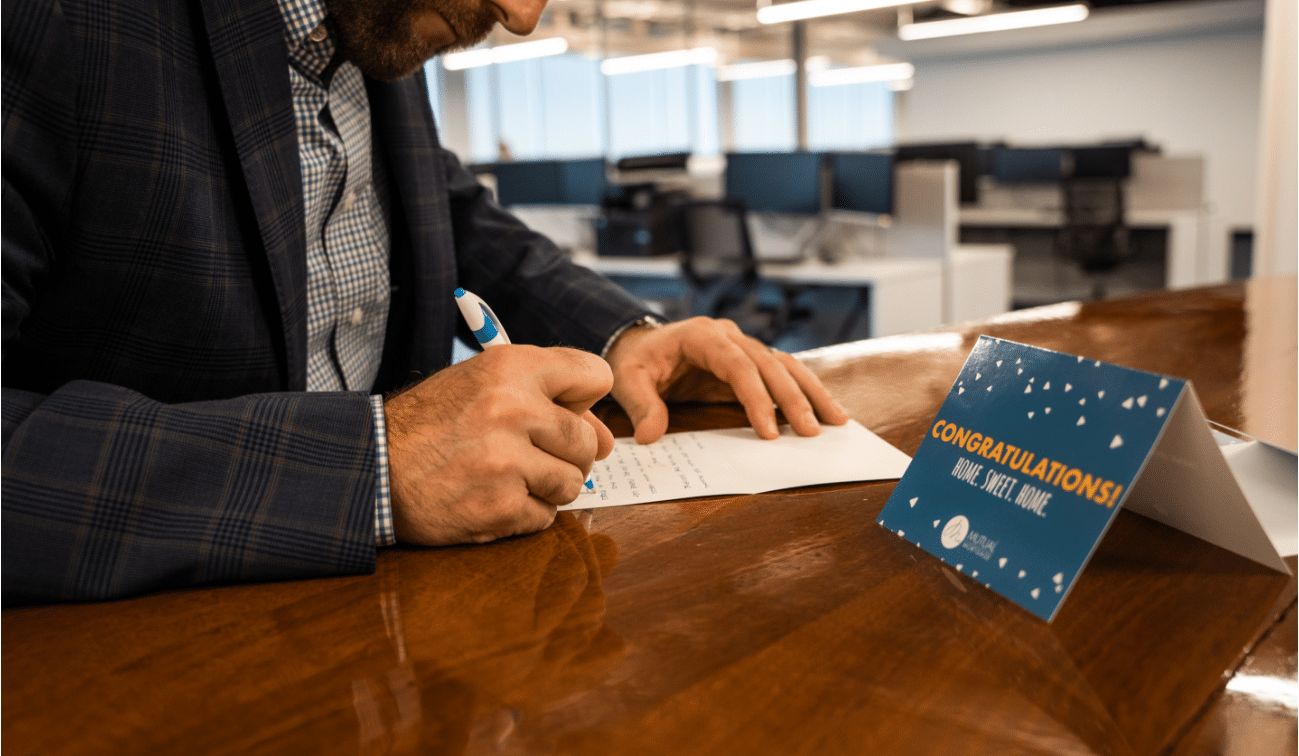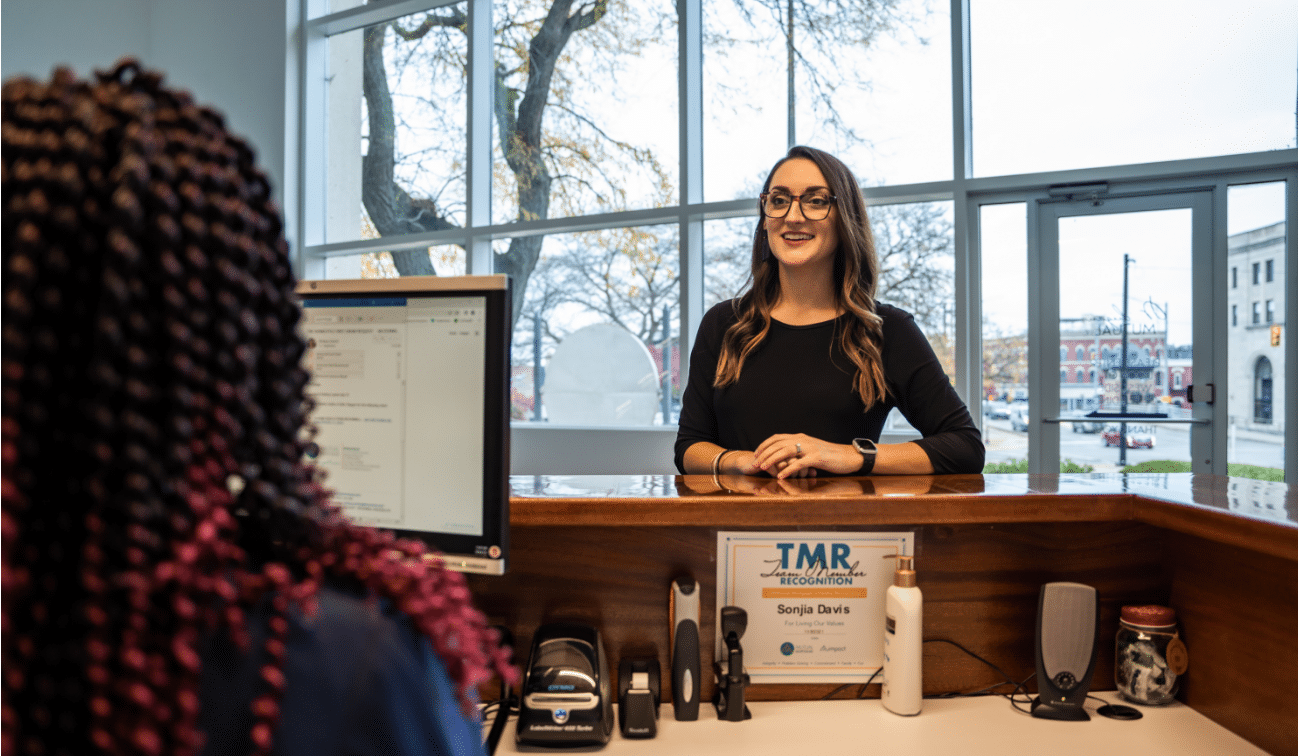 How We Got Here
MiMutual Mortgage was founded in 1992 by brothers Mark and Hale Walker in an attic of an old JC Penny's building. In these early days, it was just 2 brothers, 1 shared vision and NO smart phones!
Gas was $1.05 a gallon, the average cost of a home was $68,300 and there were only 25 websites on the internet! Everything was done by hand, on paper. The fax machine was the coolest piece of technology in our office!
At this time, the Walker brothers were only sure of two things; they were going to offer superior customer service while building a trusted and respected local mortgage company AND be headquartered in their beloved hometown of Port Huron, Michigan.
Starting as a retail mortgage brokers shop called First Preferred, our company quickly grew, adding a handful of new employees within the first six months. Twelve years later, we expanded to become a direct lender and start a wholesale division. Soon after, the company was re-named Michigan Mutual to better reflect the two divisions.
Fast forward 30 years, the company now known as MiMutual Mortgage has expansive retail and wholesale operations beyond the Michigan borders. With the addition of licensing in Wyoming, Connecticut, and Rhode Island this past year, the number of states we serve has grown to 41. And our staff has gone from 2 brothers to well over 200 Loan Officers and employees across the country.
So, What Lessons Have We Learned?
During the last 3 decades, there has certainly been some challenging times.
(Anyone remember the housing market crash of 2008? We sure do!) And then there was the record-breaking number of home sales and mortgage refinance loans in 2020 and 2021 to markedly declining home sales in 2022.
Yet, throughout all the ups and downs of the mortgage industry, our company has navigated the waters and remained a viable and respected company. That didn't happen by chance. We've learned a few things over the years!
1. STAY TRUE
Since the first year of operation, it has always been a core value of the founders to serve local communities. MiMutual Mortgage has stayed true to the Hometown Lending Experience, even as we've gone national.
2. BE ADAPTIVE
The housing market is notoriously fickle. As a company, we pivot when needed and adapt to current market trends by offering new loan products and services to better serve our clients.
In 2022 we:
Rolled out 9 new Jumbo Loan products in response to increasing home prices. We now offer mortgages up to $4 Million.
Offered more Down Payment Assistance (DPA) programs at the state and national level as saving for a down payment is becoming increasingly challenging for borrowers. (One such program is the Chenoa Fund DPA for FHA loans )
Responded to rising interest rates by offering Buy-Down Loan Programs allowing borrowers to lower their interest rates for three years
Started offering USDA Manufactured Home loans in select areas to provide more affordable housing options
Added the Asset-Qualifier Program to offer a mortgage option for borrowers without income such as Retirees, Entrepreneurs and Recent college graduates
3. KNOW WHAT YOU'RE GOOD AT
Although we offer all types of mortgage loans nowadays, in the early 1990's we started by offering Home Construction loans. Since then, we have become known as Renovation Lending Specialists. In fact, in 2022, MiMutual Mortgage was featured on the tv show Designing Spaces airing on Lifetime Network discussing the benefits of our Renovation Loan programs!
Additionally, our experienced Loan Officers are able to assist with just about any loan types, but some have honed in on niche products – like our Divorce Lending Specialist team in Texas, or our many VA Home Loan Specialists throughout the country.
4. OFFER EXCEPTIONAL SERVICE
Our core values are centered around Integrity, Problem Solving, Commitment, Family and Fun. We operate with these in mind to surpass customer expectations and provide exceptional service. Since 1992, the founders put the needs of the clients first.
Even in those early days of pen and paper, the Walker brothers made working with us easy.  They made house calls (sometimes even by boat!)  to bring the paperwork to the client and were available to answer any questions.
These days, although we have the ease of on-line processes, the spirit of the hustle lives on. We still do whatever it takes to help you reach your homeownership goals. As direct lenders, there is no middleman. You have access to the Loan Officer and the entire team to address any questions or concerns you may have. Many mortgage companies have come and gone over the last 30 years, but we believe it's our commitment to the client that keeps us going strong!
5. PEOPLE MATTER
Whether it's a client or staff member, we value our people. Employees and clients alike want to be heard and respected. We've built a company culture that supports the needs and opinions of our employees and the clients we work with. Our founders have a motto: We are Great People, Building a Great Company, Serving Our Communities.
We're proud of the company we've built, and we couldn't have gotten here without great staff, strong leadership, and amazing clients. Thank you to everyone that has supported us over the last 30 years. We look forward to serving you for the next 30 and beyond.
You are about to begin the mortgage loan application
Applying on the MiMutual Mortgage Online Loan Application is quick, easy, and secure! The loan application will take about 25 minutes to complete.
Once your application is submitted, you can log back into the MiMutual Mortgage Online Loan Application to securely upload requested documents, view your loan status, and communicate with your mortgage team.
If you have questions, reach out to your MiMutual Mortgage Loan Officer.
Your guided mortgage journey starts here!
Start Application