When you choose MiMutual Mortgage, you are choosing a better mortgage experience.
We know that buying a home is more than just a transaction; it's a life changing event.
We are a team of Loan Officers who live and work in your community. We strive to provide the best customer service and loan programs to meet our clients needs.
Not sure if Conventional, FHA, USDA, or a VA loan is right for you?
There is always an option for your unique situation, and we will find the one that makes sense for you.
Wondering how much home you can afford?
Our mortgage rates are competitive, and our local loan officers have experience assessing your financial situation, explaining your options, and looking into our unique loan programs such as down payment assistance or low down payment mortgage loans.
We know the local housing market and can help you decide if now is the time to refinance, tap into your home's equity, renovate, build, or purchase a home.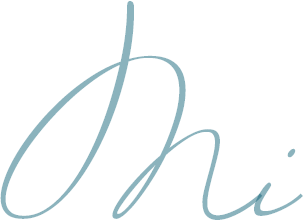 Mortgage Loan Advisors
Our loan officers live in this community. Whether you are a first-time home buyer or seasoned real estate investor, we believe in guiding you every step of the way with clear communication and a dedication to your success.
Mortgage Options to Fit Every Situation
At MiMutual Mortgage we understand there is no one-size-fits-all when it comes to mortgage lending. Whether you are a first-time homebuyer, a retiree ready to downsize, an investor growing your property portfolio, newly divorced, or ready to take on a home renovation, MiMutual Mortgage has the right loan program for you!
The loan is funded or originated by the mortgage company but has a guarantee from either the Federal Housing Administration (FHA), USDA Rural Development (RD), or Dept of Veterans Affairs (VA). These types of loans open the door for borrowers that have little to no money available for a down payment, a challenging credit history or have lower credit scores. Government-insured loans can be used for purchase, renovation (through the FHA 203K loan), or refinance.
However, most conventional loans will follow the guidelines established by Fannie Mae (FNMA) and Freddie Mac (FHLMC).  Convention loans allow more flexibility in loan terms and higher loan limits for borrowers with a favorable credit score. Most people think you need 20% down for a conventional loan, but MiMutual Mortgage offers conventional loans that require as little as 3% down! These include FNMA HomeReady and HomeStyle Renovation loans, and FHLMC HomePossible, HomeOne, and  RefiPossible loans. Conventional loans can be used for purchase or refinance on primary residence, second home, investment properties, multi-family residences, condos, and some manufactured homes.
Fannie Mae and Freddie Mac set a limit on the dollar amount a conventional loan must conform to. If you are looking for a mortgage over the conforming loan limit, MiMutual Mortgage offers Jumbo Mortgages. Our Jumbo Loan Programs allow as little as 10% down and loan amounts up to $3 Million.  Jumbo loans may be used to purchase or refinance a primary residence, second home, and investment properties!
Many first-time and repeat home buyers could benefit from down payment assistance. MiMutual has multiple down payment assistance programs to help you come up with cash to close! Down payment assistance can also be applied to closing costs. Down payment assistance programs are offered at the local, state, and national level. You don't have to be a first-time home buyer to qualify, and our experienced Loan Officers can guide you on which one works for your unique situation!